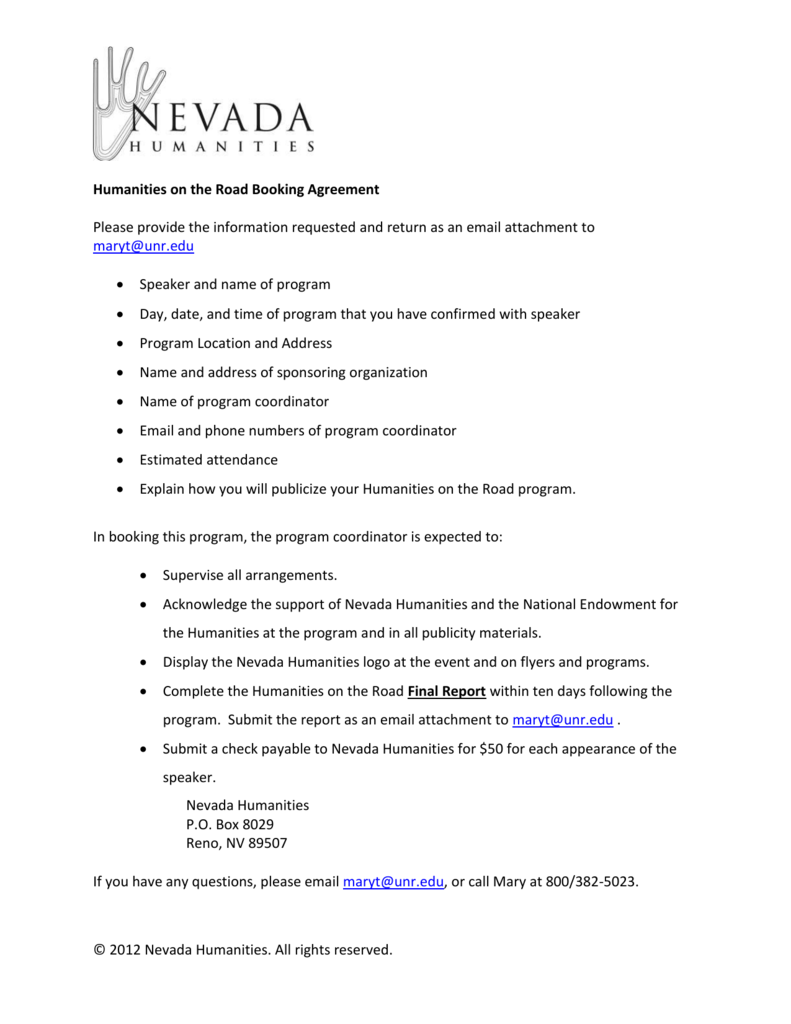 Humanities on the Road Booking Agreement
Please provide the information requested and return as an email attachment to
[email protected]

Speaker and name of program

Day, date, and time of program that you have confirmed with speaker

Program Location and Address

Name and address of sponsoring organization

Name of program coordinator

Email and phone numbers of program coordinator

Estimated attendance

Explain how you will publicize your Humanities on the Road program.
In booking this program, the program coordinator is expected to:

Supervise all arrangements.

Acknowledge the support of Nevada Humanities and the National Endowment for
the Humanities at the program and in all publicity materials.

Display the Nevada Humanities logo at the event and on flyers and programs.

Complete the Humanities on the Road Final Report within ten days following the
program. Submit the report as an email attachment to [email protected] .

Submit a check payable to Nevada Humanities for $50 for each appearance of the
speaker.
Nevada Humanities
P.O. Box 8029
Reno, NV 89507
If you have any questions, please email [email protected], or call Mary at 800/382-5023.
© 2012 Nevada Humanities. All rights reserved.