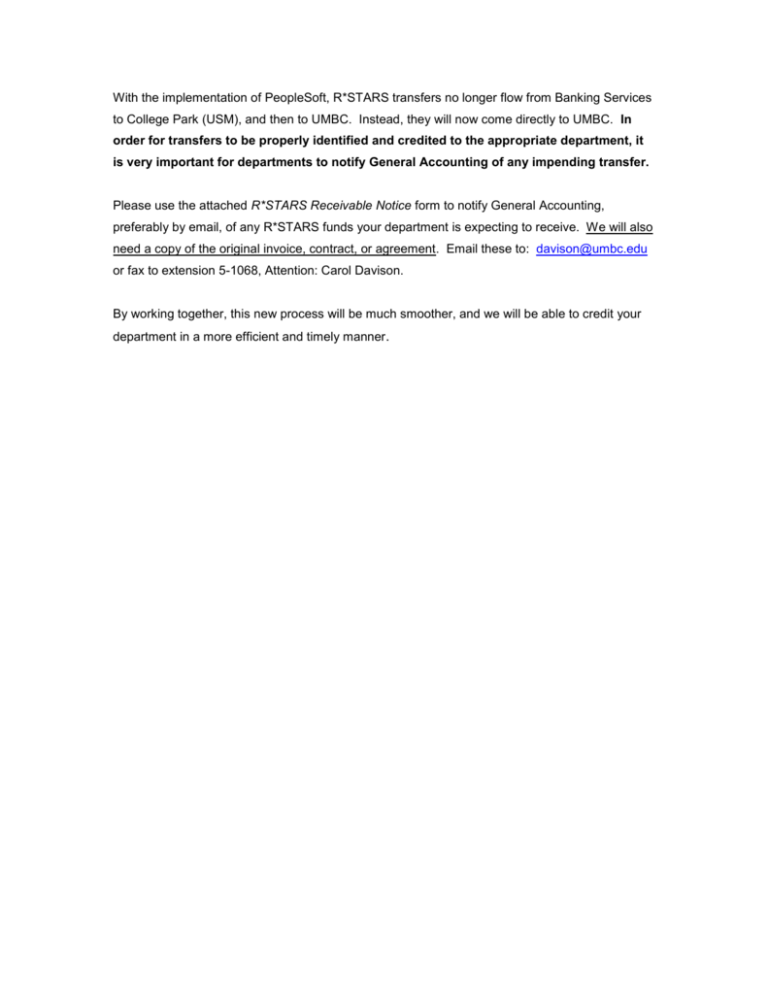 With the implementation of PeopleSoft, R*STARS transfers no longer flow from Banking Services
to College Park (USM), and then to UMBC. Instead, they will now come directly to UMBC. In
order for transfers to be properly identified and credited to the appropriate department, it
is very important for departments to notify General Accounting of any impending transfer.
Please use the attached R*STARS Receivable Notice form to notify General Accounting,
preferably by email, of any R*STARS funds your department is expecting to receive. We will also
need a copy of the original invoice, contract, or agreement. Email these to: davison@umbc.edu
or fax to extension 5-1068, Attention: Carol Davison.
By working together, this new process will be much smoother, and we will be able to credit your
department in a more efficient and timely manner.