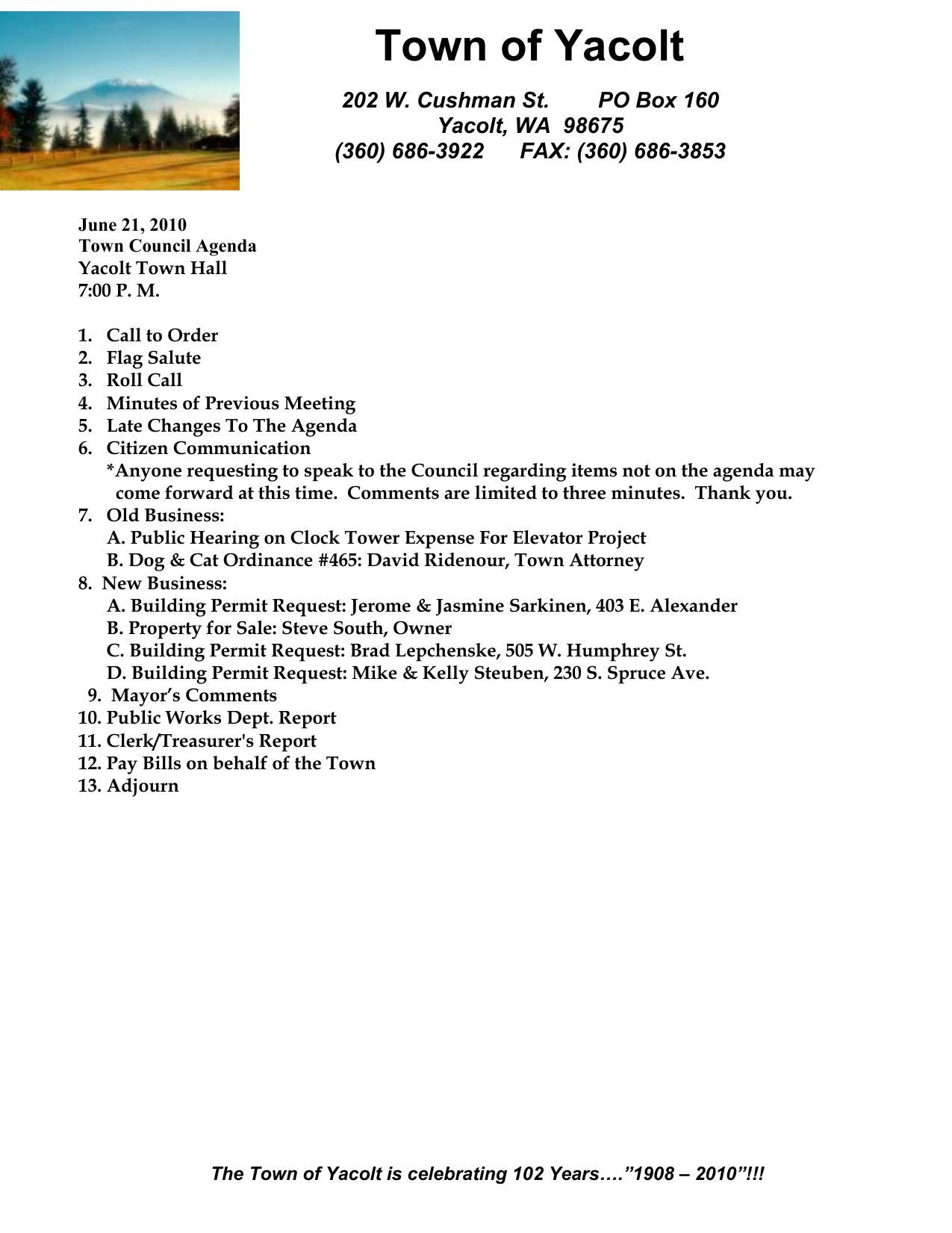 Town of Yacolt
202 W. Cushman St.
PO Box 160
Yacolt, WA 98675
(360) 686-3922
FAX: (360) 686-3853
June 21, 2010
Town Council Agenda
Yacolt Town Hall
7:00 P. M.
1.
2.
3.
4.
5.
6.
Call to Order
Flag Salute
Roll Call
Minutes of Previous Meeting
Late Changes To The Agenda
Citizen Communication
*Anyone requesting to speak to the Council regarding items not on the agenda may
come forward at this time. Comments are limited to three minutes. Thank you.
7. Old Business:
A. Public Hearing on Clock Tower Expense For Elevator Project
B. Dog & Cat Ordinance #465: David Ridenour, Town Attorney
8. New Business:
A. Building Permit Request: Jerome & Jasmine Sarkinen, 403 E. Alexander
B. Property for Sale: Steve South, Owner
C. Building Permit Request: Brad Lepchenske, 505 W. Humphrey St.
D. Building Permit Request: Mike & Kelly Steuben, 230 S. Spruce Ave.
9. Mayor's Comments
10. Public Works Dept. Report
11. Clerk/Treasurer's Report
12. Pay Bills on behalf of the Town
13. Adjourn
The Town of Yacolt is celebrating 102 Years…."1908 – 2010"!!!