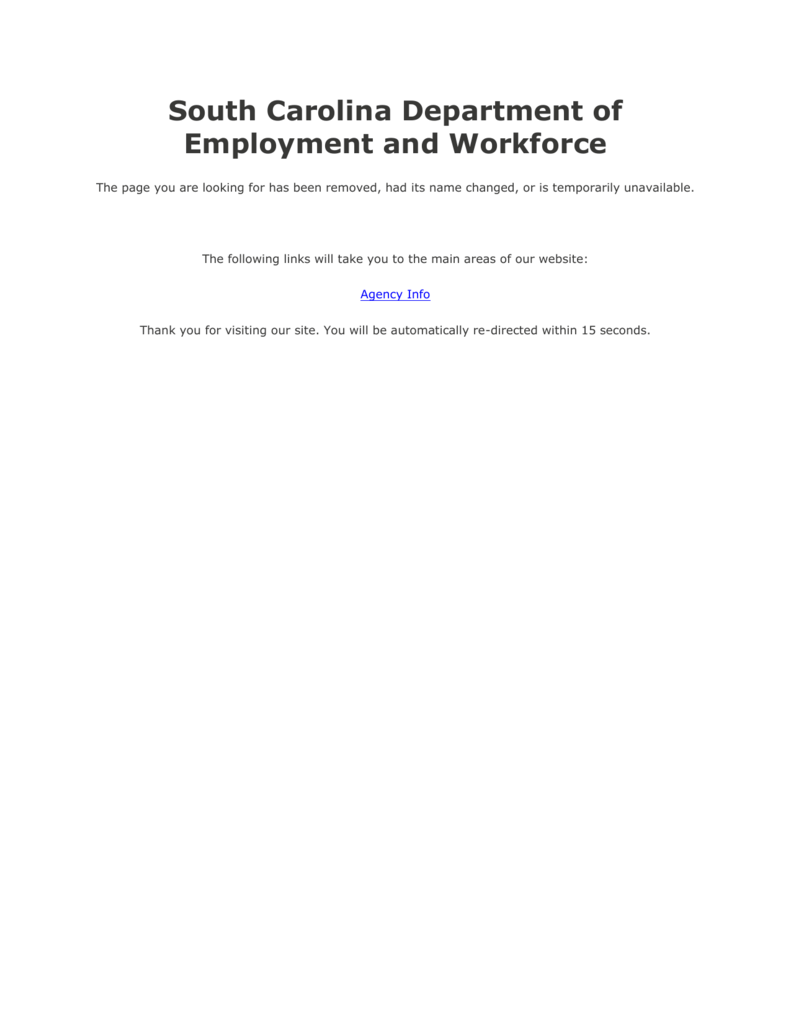 South Carolina Department of
Employment and Workforce
The page you are looking for has been removed, had its name changed, or is temporarily unavailable.
The following links will take you to the main areas of our website:
Agency Info
Thank you for visiting our site. You will be automatically re-directed within 15 seconds.