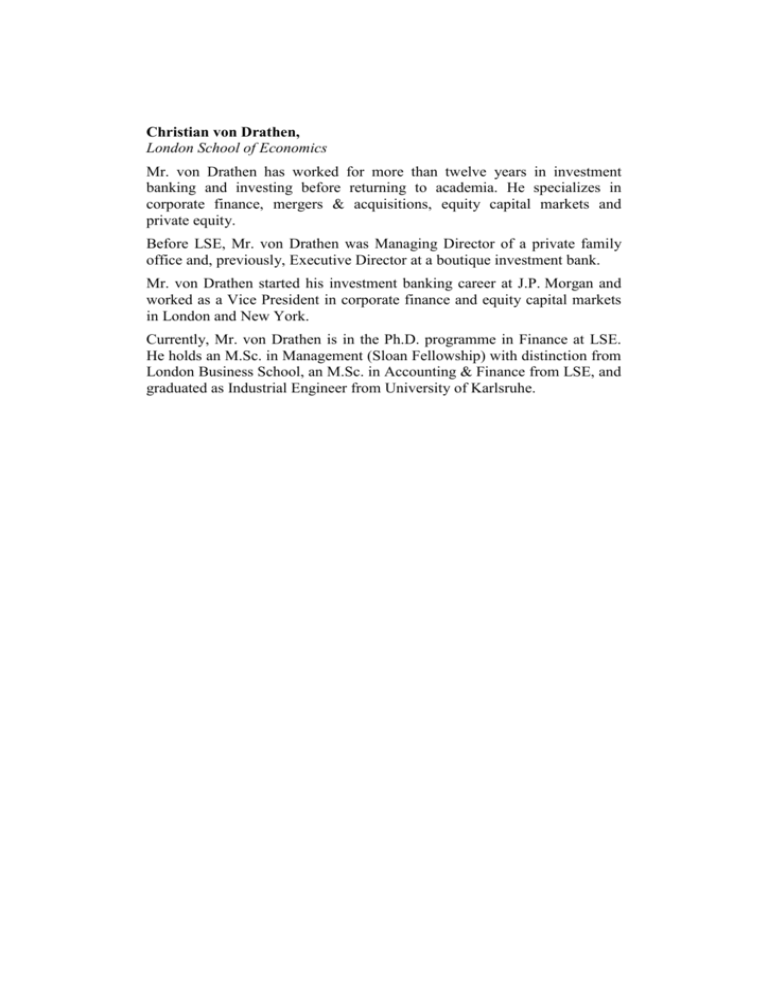 Christian von Drathen,
London School of Economics
Mr. von Drathen has worked for more than twelve years in investment
banking and investing before returning to academia. He specializes in
corporate finance, mergers & acquisitions, equity capital markets and
private equity.
Before LSE, Mr. von Drathen was Managing Director of a private family
office and, previously, Executive Director at a boutique investment bank.
Mr. von Drathen started his investment banking career at J.P. Morgan and
worked as a Vice President in corporate finance and equity capital markets
in London and New York.
Currently, Mr. von Drathen is in the Ph.D. programme in Finance at LSE.
He holds an M.Sc. in Management (Sloan Fellowship) with distinction from
London Business School, an M.Sc. in Accounting & Finance from LSE, and
graduated as Industrial Engineer from University of Karlsruhe.