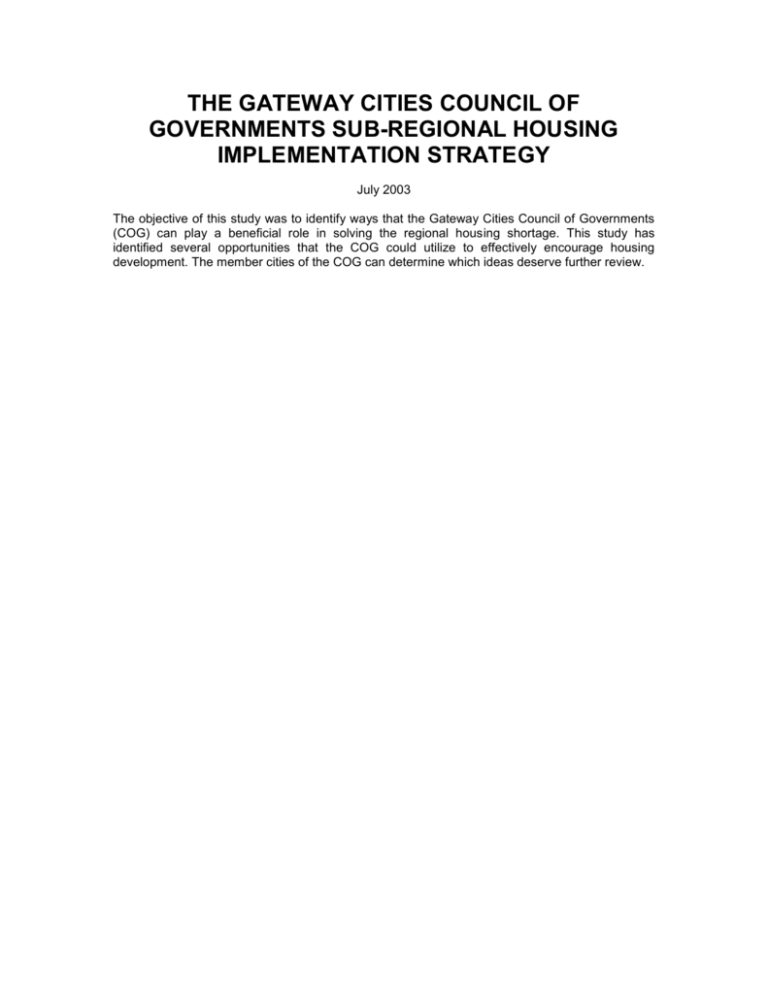 THE GATEWAY CITIES COUNCIL OF
GOVERNMENTS SUB-REGIONAL HOUSING
IMPLEMENTATION STRATEGY
July 2003
The objective of this study was to identify ways that the Gateway Cities Council of Governments
(COG) can play a beneficial role in solving the regional housing shortage. This study has
identified several opportunities that the COG could utilize to effectively encourage housing
development. The member cities of the COG can determine which ideas deserve further review.