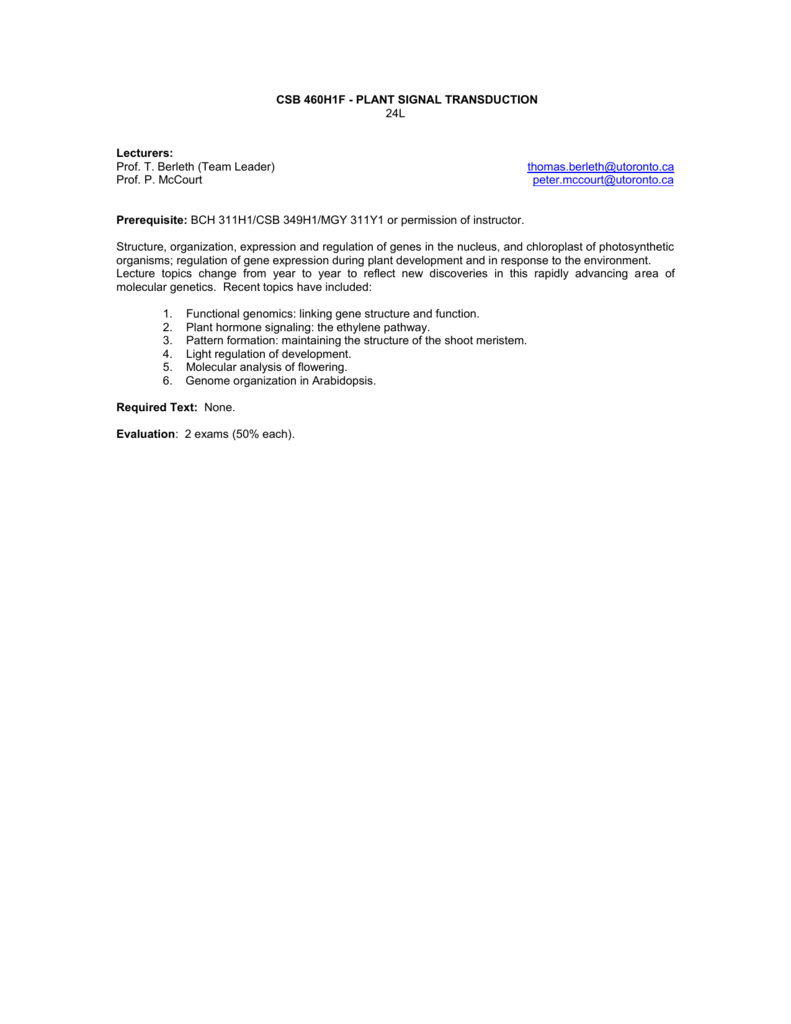 CSB 460H1F - PLANT SIGNAL TRANSDUCTION
24L
Lecturers:
Prof. T. Berleth (Team Leader)
Prof. P. McCourt
[email protected]
[email protected]
Prerequisite: BCH 311H1/CSB 349H1/MGY 311Y1 or permission of instructor.
Structure, organization, expression and regulation of genes in the nucleus, and chloroplast of photosynthetic
organisms; regulation of gene expression during plant development and in response to the environment.
Lecture topics change from year to year to reflect new discoveries in this rapidly advancing area of
molecular genetics. Recent topics have included:
1.
2.
3.
4.
5.
6.
Functional genomics: linking gene structure and function.
Plant hormone signaling: the ethylene pathway.
Pattern formation: maintaining the structure of the shoot meristem.
Light regulation of development.
Molecular analysis of flowering.
Genome organization in Arabidopsis.
Required Text: None.
Evaluation: 2 exams (50% each).