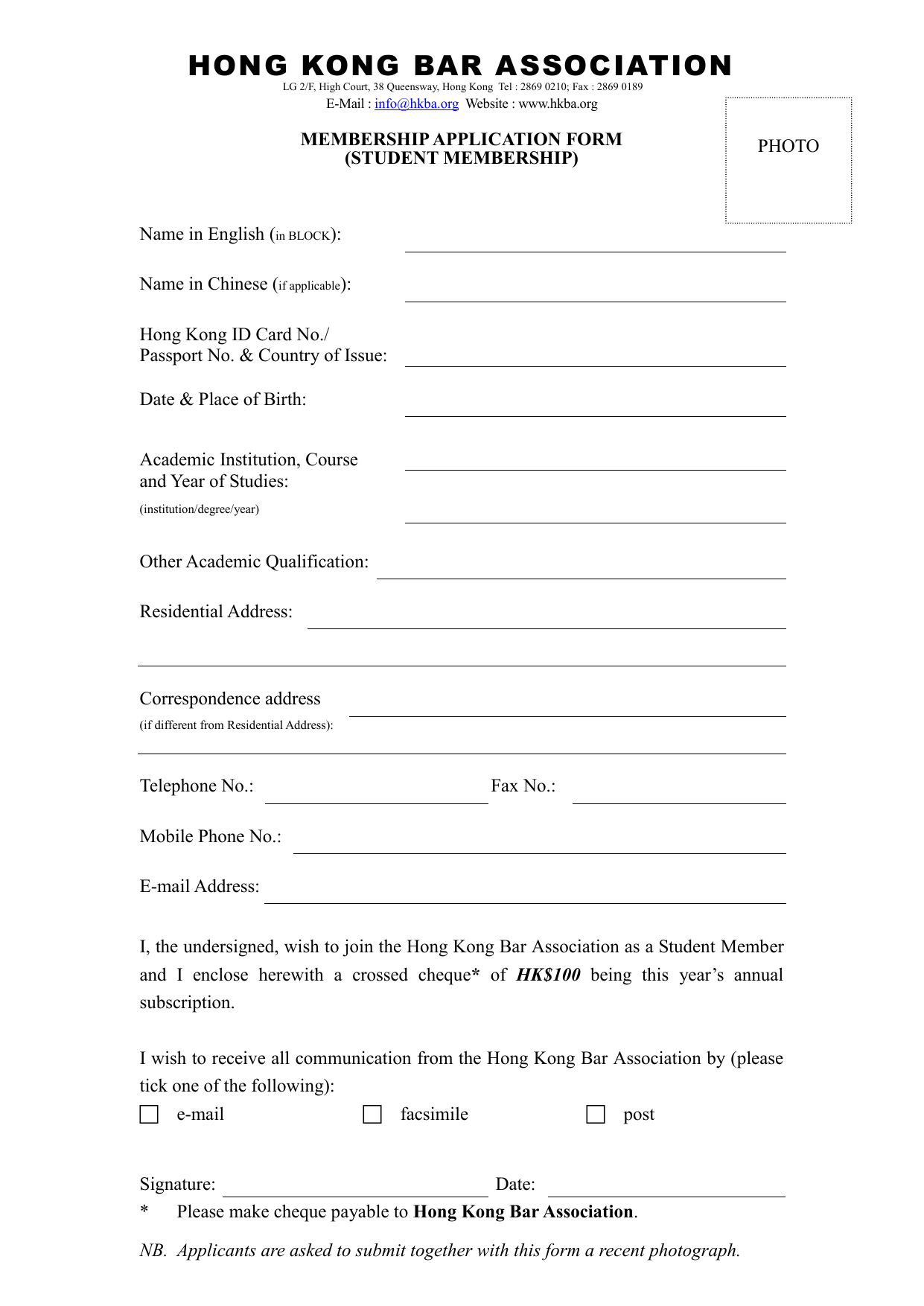 HONG KONG BAR ASSOCIATION
LG 2/F, High Court, 38 Queensway, Hong Kong Tel : 2869 0210; Fax : 2869 0189
E-Mail : [email protected] Website : www.hkba.org
MEMBERSHIP APPLICATION FORM
(STUDENT MEMBERSHIP)
PHOTO
Name in English (in BLOCK):
Name in Chinese (if applicable):
Hong Kong ID Card No./
Passport No. & Country of Issue:
Date & Place of Birth:
Academic Institution, Course
and Year of Studies:
(institution/degree/year)
Other Academic Qualification:
Residential Address:
Correspondence address
(if different from Residential Address):
Telephone No.:
Fax No.:
Mobile Phone No.:
E-mail Address:
I, the undersigned, wish to join the Hong Kong Bar Association as a Student Member
and I enclose herewith a crossed cheque* of HK$100 being this year's annual
subscription.
I wish to receive all communication from the Hong Kong Bar Association by (please
tick one of the following):
 e-mail
 facsimile
 post
Signature:
Date:
* Please make cheque payable to Hong Kong Bar Association.
NB. Applicants are asked to submit together with this form a recent photograph.