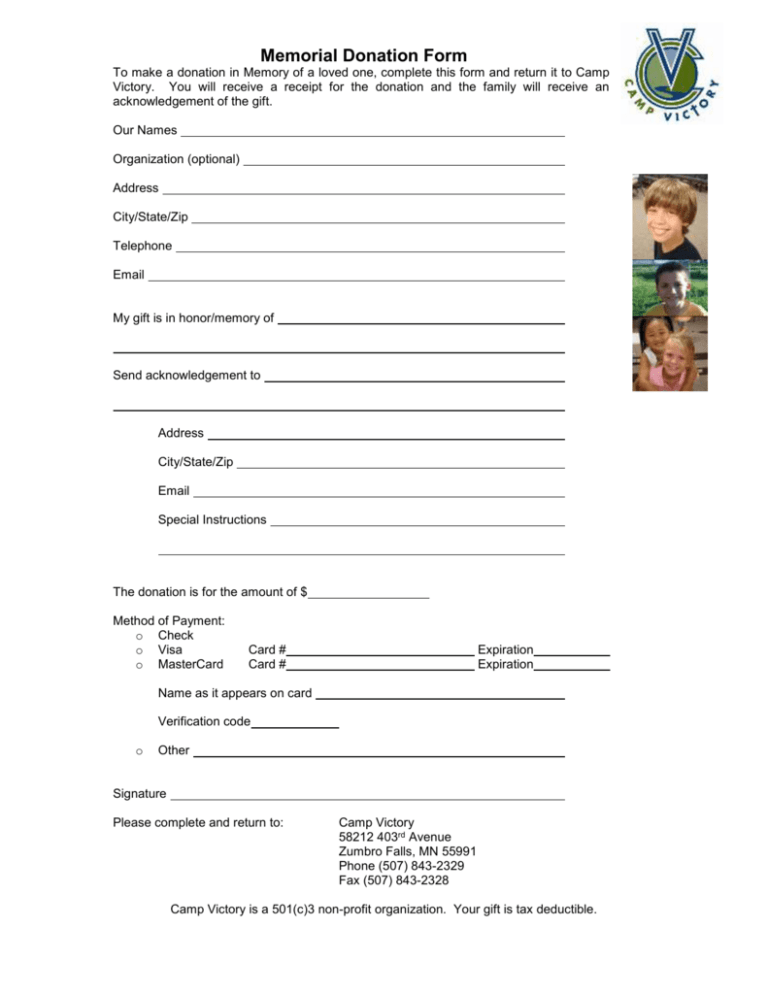 Memorial Donation Form
To make a donation in Memory of a loved one, complete this form and return it to Camp
Victory. You will receive a receipt for the donation and the family will receive an
acknowledgement of the gift.
Our Names
Organization (optional)
Address
City/State/Zip
Telephone
Email
My gift is in honor/memory of
Send acknowledgement to
Address
City/State/Zip
Email
Special Instructions
The donation is for the amount of $
Method of Payment:
o Check
o Visa
o MasterCard
Card #
Card #
Expiration
Expiration
Name as it appears on card
Verification code
o
Other
Signature
Please complete and return to:
Camp Victory
58212 403rd Avenue
Zumbro Falls, MN 55991
Phone (507) 843-2329
Fax (507) 843-2328
Camp Victory is a 501(c)3 non-profit organization. Your gift is tax deductible.