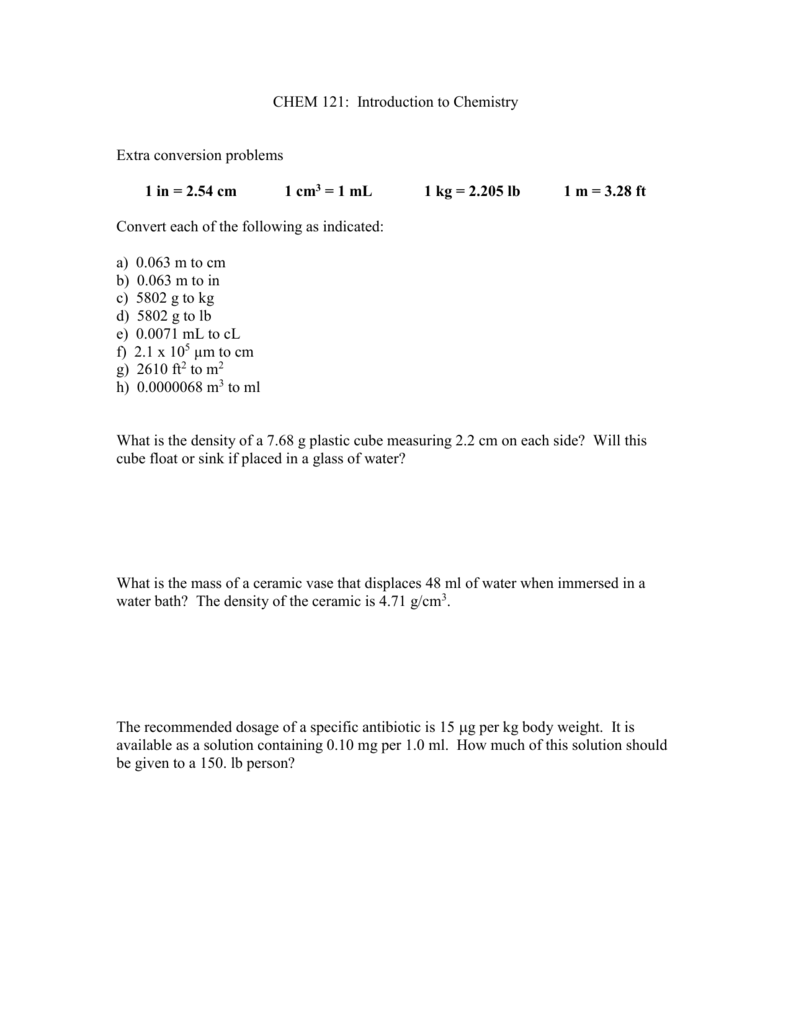 CHEM 121: Introduction to Chemistry
Extra conversion problems
1 in = 2.54 cm
1 cm3 = 1 mL
1 kg = 2.205 lb
1 m = 3.28 ft
Convert each of the following as indicated:
a)
b)
c)
d)
e)
f)
g)
h)
0.063 m to cm
0.063 m to in
5802 g to kg
5802 g to lb
0.0071 mL to cL
2.1 x 105 µm to cm
2610 ft2 to m2
0.0000068 m3 to ml
What is the density of a 7.68 g plastic cube measuring 2.2 cm on each side? Will this
cube float or sink if placed in a glass of water?
What is the mass of a ceramic vase that displaces 48 ml of water when immersed in a
water bath? The density of the ceramic is 4.71 g/cm3.
The recommended dosage of a specific antibiotic is 15 g per kg body weight. It is
available as a solution containing 0.10 mg per 1.0 ml. How much of this solution should
be given to a 150. lb person?