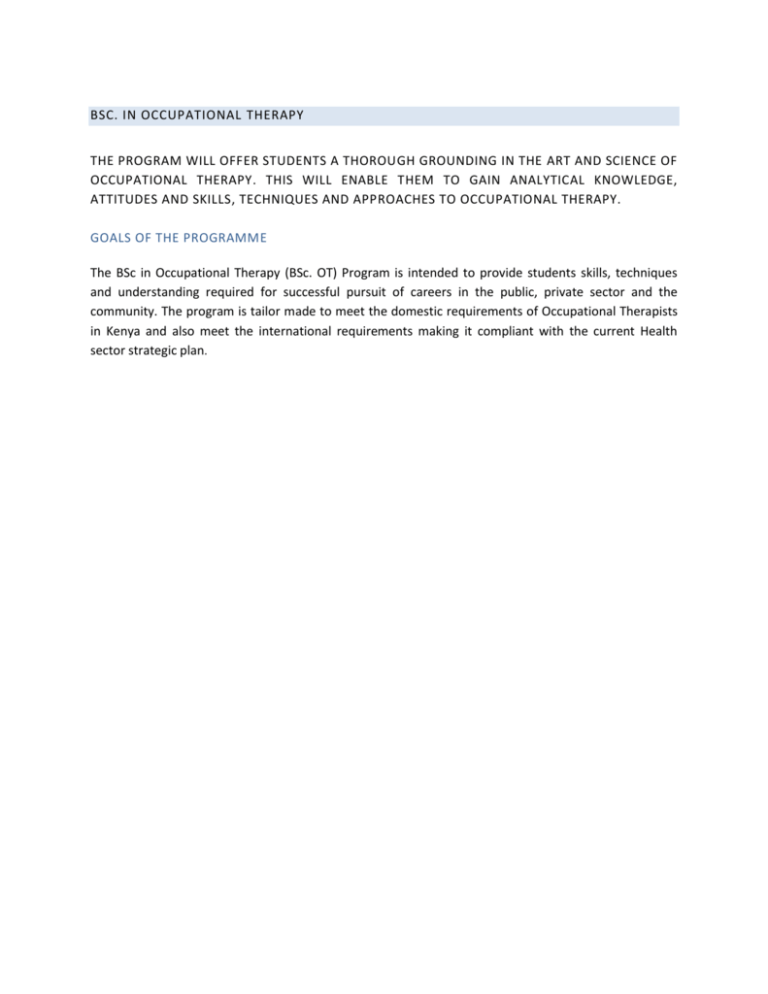 BSC. IN OCCUPATIONAL THERAPY
THE PROGRAM WILL OFFER STUDENTS A THOROUGH GROUNDING IN THE ART AND SCIENCE OF
OCCUPATIONAL THERAPY. THIS WILL ENABLE THEM TO GAIN ANALYTICAL KNOWLEDGE,
ATTITUDES AND SKILLS, TECHNIQUES AND APPROACHES TO OCCUPATIONAL THERAPY.
GOALS OF THE PROGRAMME
The BSc in Occupational Therapy (BSc. OT) Program is intended to provide students skills, techniques
and understanding required for successful pursuit of careers in the public, private sector and the
community. The program is tailor made to meet the domestic requirements of Occupational Therapists
in Kenya and also meet the international requirements making it compliant with the current Health
sector strategic plan.