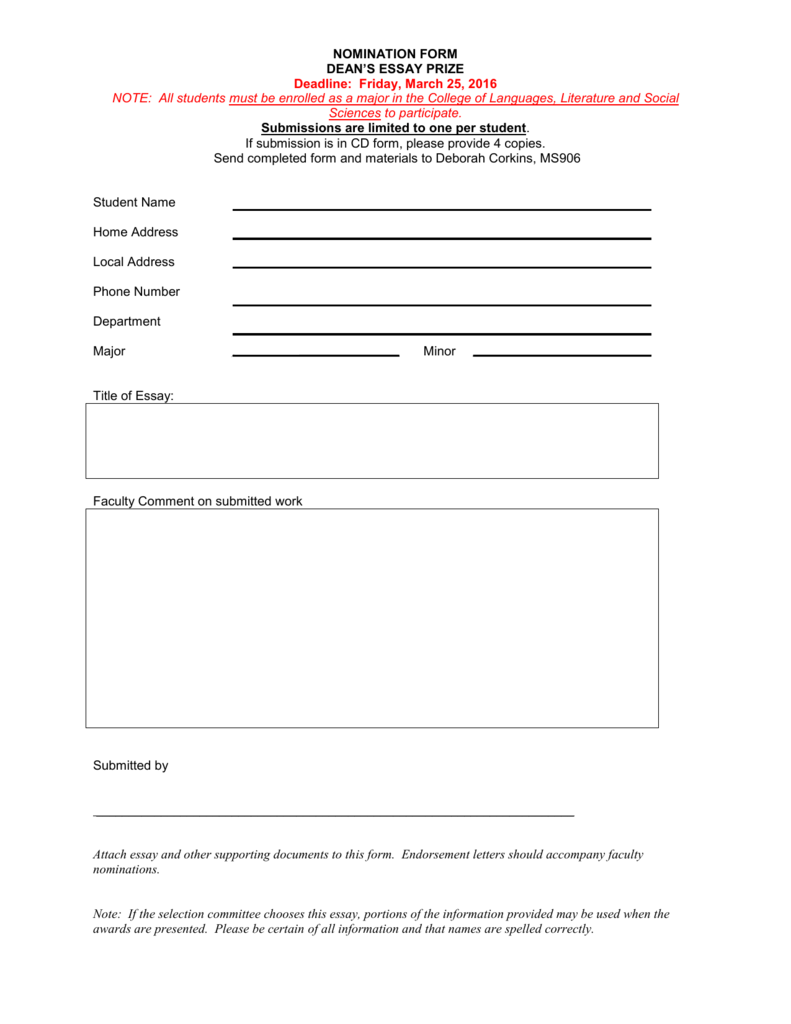 NOMINATION FORM
DEAN'S ESSAY PRIZE
Deadline: Friday, March 25, 2016
NOTE: All students must be enrolled as a major in the College of Languages, Literature and Social
Sciences to participate.
Submissions are limited to one per student.
If submission is in CD form, please provide 4 copies.
Send completed form and materials to Deborah Corkins, MS906
Student Name
Home Address
Local Address
Phone Number
Department
Major
Minor
Title of Essay:
Faculty Comment on submitted work
Submitted by
__________________________________________________________________________
Attach essay and other supporting documents to this form. Endorsement letters should accompany faculty
nominations.
Note: If the selection committee chooses this essay, portions of the information provided may be used when the
awards are presented. Please be certain of all information and that names are spelled correctly.