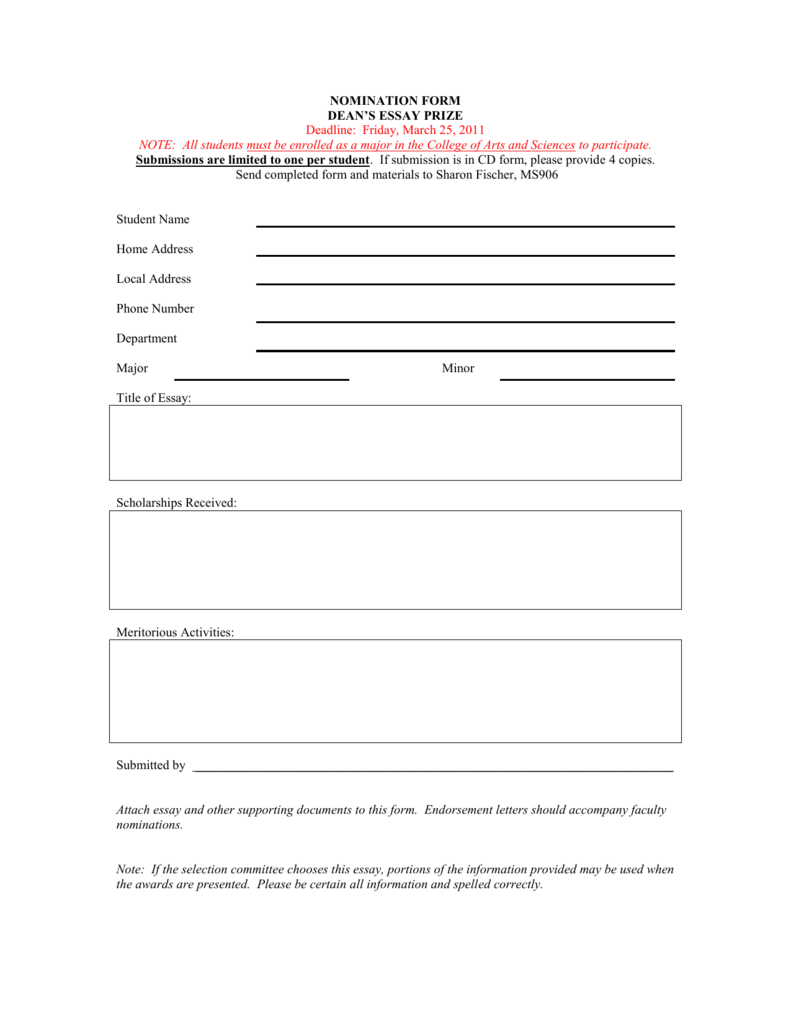 NOMINATION FORM
DEAN'S ESSAY PRIZE
Deadline: Friday, March 25, 2011
NOTE: All students must be enrolled as a major in the College of Arts and Sciences to participate.
Submissions are limited to one per student. If submission is in CD form, please provide 4 copies.
Send completed form and materials to Sharon Fischer, MS906
Student Name
Home Address
Local Address
Phone Number
Department
Major
Minor
Title of Essay:
Scholarships Received:
Meritorious Activities:
Submitted by __________________________________________________________________________
Attach essay and other supporting documents to this form. Endorsement letters should accompany faculty
nominations.
Note: If the selection committee chooses this essay, portions of the information provided may be used when
the awards are presented. Please be certain all information and spelled correctly.