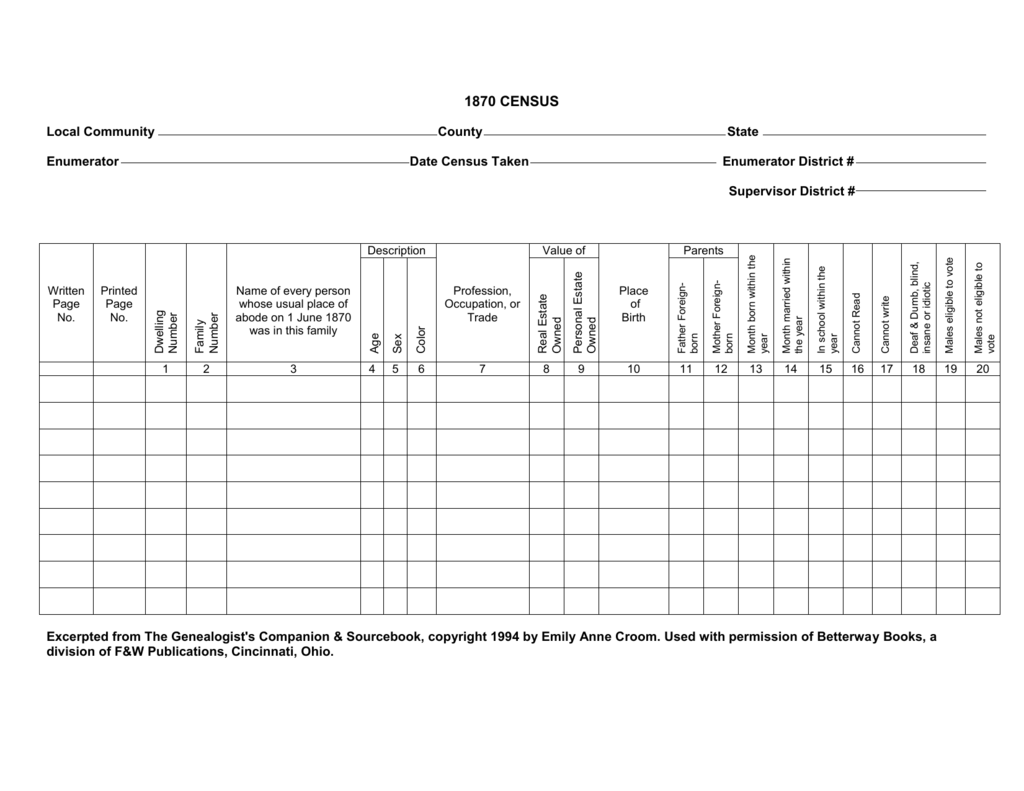 1870 CENSUS
Local Community
County
Enumerator
State
Date Census Taken
Enumerator District #
Supervisor District #
In school within the
year
Cannot Read
Cannot write
Deaf & Dumb, blind,
insane or idiotic
Males eligible to vote
Males not eligible to
vote
9
Month married within
the year
8
Month born within the
year
7
Place
of
Birth
Mother Foreignborn
6
Personal Estate
Owned
5
Real Estate
Owned
4
Parents
Father Foreignborn
3
Color
2
Value of
Profession,
Occupation, or
Trade
Sex
1
Name of every person
whose usual place of
abode on 1 June 1870
was in this family
Age
Printed
Page
No.
Family
Number
Written
Page
No.
Dwelling
Number
Description
10
11
12
13
14
15
16
17
18
19
20
Excerpted from The Genealogist's Companion & Sourcebook, copyright 1994 by Emily Anne Croom. Used with permission of Betterway Books, a
division of F&W Publications, Cincinnati, Ohio.