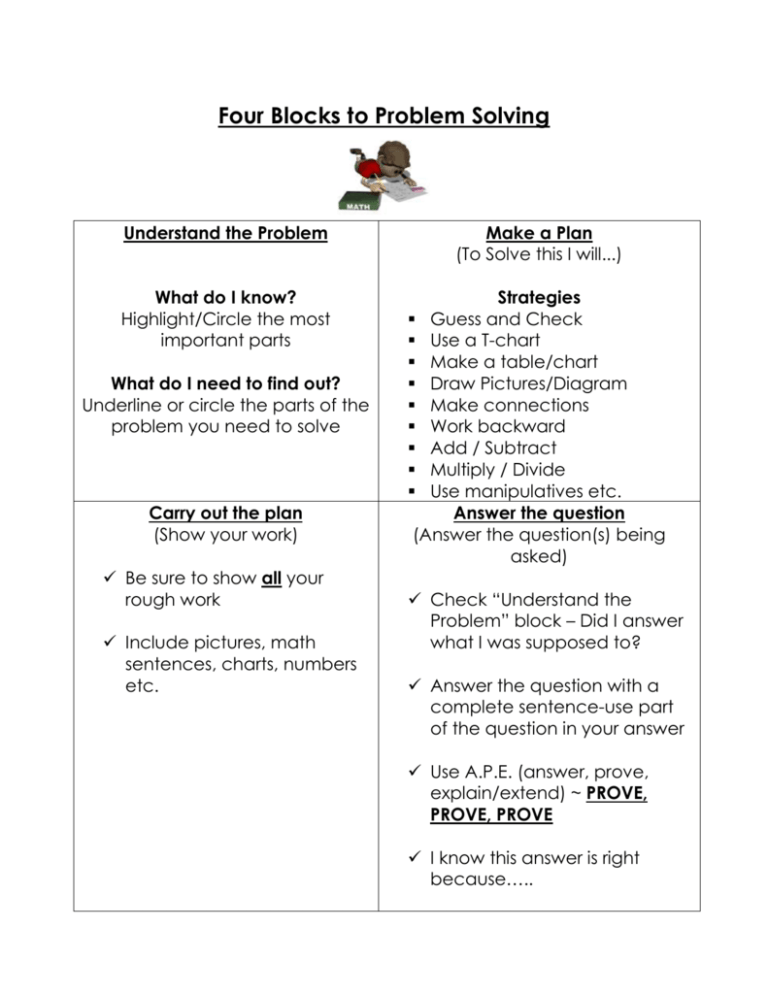 Four Blocks to Problem Solving
Understand the Problem
Make a Plan
(To Solve this I will...)
What do I know?
Highlight/Circle the most
important parts
Strategies
 Guess and Check
 Use a T-chart
 Make a table/chart
 Draw Pictures/Diagram
 Make connections
 Work backward
 Add / Subtract
 Multiply / Divide
 Use manipulatives etc.
Answer the question
(Answer the question(s) being
asked)
What do I need to find out?
Underline or circle the parts of the
problem you need to solve
Carry out the plan
(Show your work)
 Be sure to show all your
rough work
 Include pictures, math
sentences, charts, numbers
etc.
 Check "Understand the
Problem" block – Did I answer
what I was supposed to?
 Answer the question with a
complete sentence-use part
of the question in your answer
 Use A.P.E. (answer, prove,
explain/extend) ~ PROVE,
PROVE, PROVE
 I know this answer is right
because…..