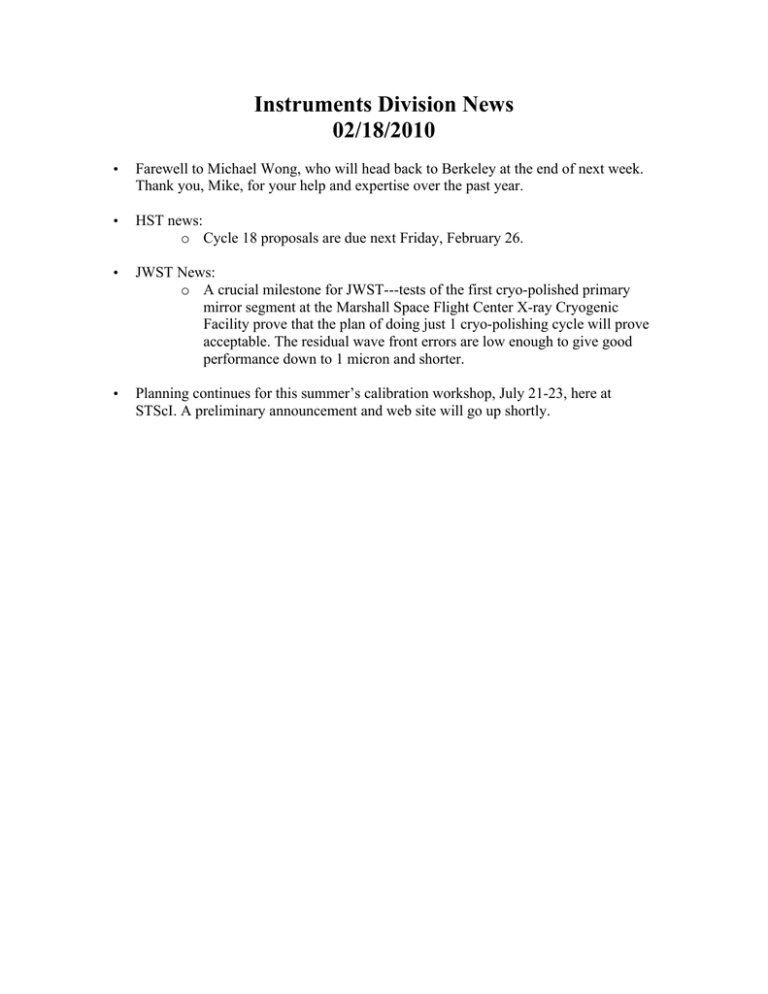 Instruments Division News
02/18/2010
•
Farewell to Michael Wong, who will head back to Berkeley at the end of next week.
Thank you, Mike, for your help and expertise over the past year.
•
HST news:
o Cycle 18 proposals are due next Friday, February 26.
•
JWST News:
o A crucial milestone for JWST---tests of the first cryo-polished primary
mirror segment at the Marshall Space Flight Center X-ray Cryogenic
Facility prove that the plan of doing just 1 cryo-polishing cycle will prove
acceptable. The residual wave front errors are low enough to give good
performance down to 1 micron and shorter.
•
Planning continues for this summer's calibration workshop, July 21-23, here at
STScI. A preliminary announcement and web site will go up shortly.