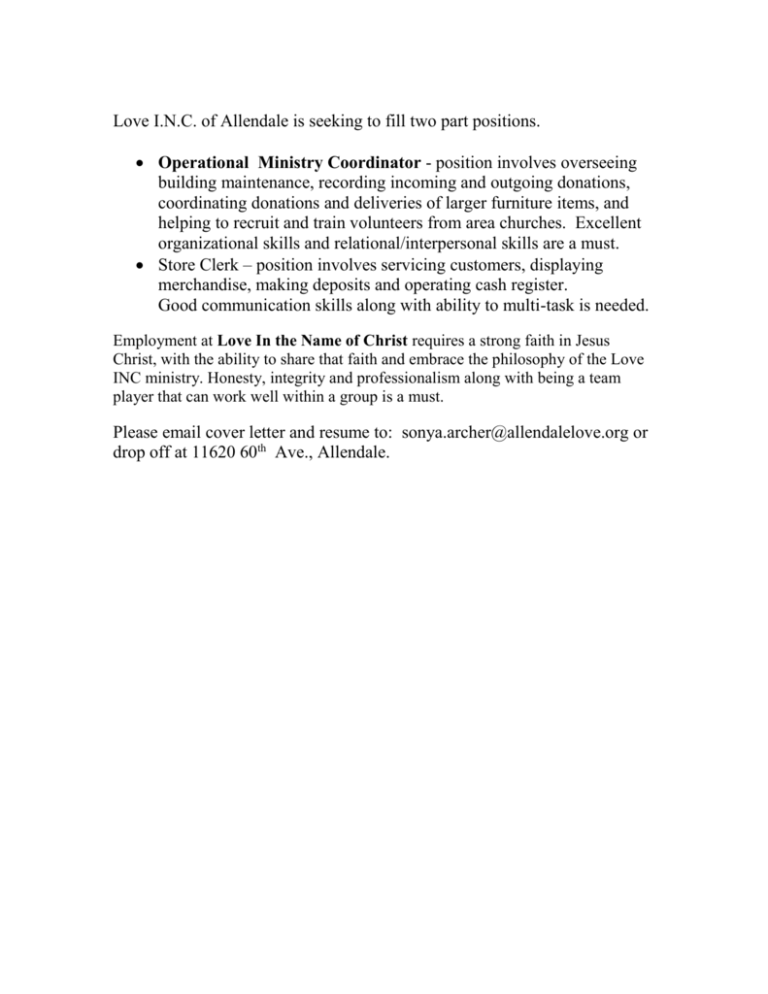 Love I.N.C. of Allendale is seeking to fill two part positions.
 Operational Ministry Coordinator - position involves overseeing
building maintenance, recording incoming and outgoing donations,
coordinating donations and deliveries of larger furniture items, and
helping to recruit and train volunteers from area churches. Excellent
organizational skills and relational/interpersonal skills are a must.
 Store Clerk – position involves servicing customers, displaying
merchandise, making deposits and operating cash register.
Good communication skills along with ability to multi-task is needed.
Employment at Love In the Name of Christ requires a strong faith in Jesus
Christ, with the ability to share that faith and embrace the philosophy of the Love
INC ministry. Honesty, integrity and professionalism along with being a team
player that can work well within a group is a must.
Please email cover letter and resume to: sonya.archer@allendalelove.org or
drop off at 11620 60th Ave., Allendale.