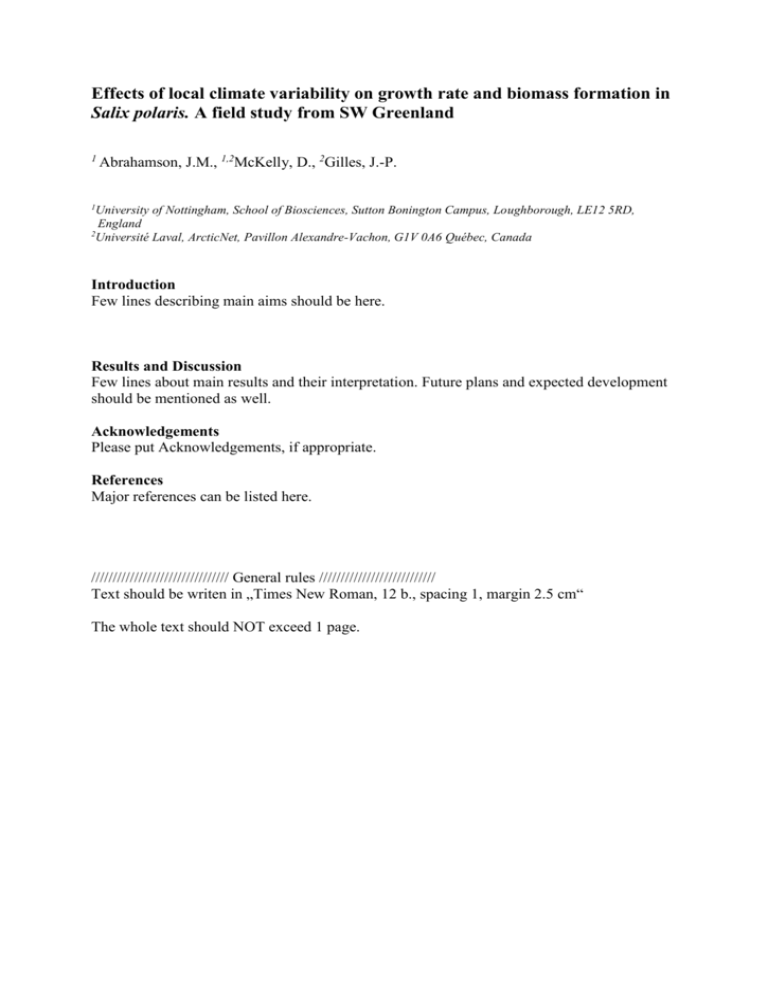 Effects of local climate variability on growth rate and biomass formation in
Salix polaris. A field study from SW Greenland
1
Abrahamson, J.M., 1,2McKelly, D., 2Gilles, J.-P.
1
University of Nottingham, School of Biosciences, Sutton Bonington Campus, Loughborough, LE12 5RD,
England
2
Université Laval, ArcticNet, Pavillon Alexandre-Vachon, G1V 0A6 Québec, Canada
Introduction
Few lines describing main aims should be here.
Results and Discussion
Few lines about main results and their interpretation. Future plans and expected development
should be mentioned as well.
Acknowledgements
Please put Acknowledgements, if appropriate.
References
Major references can be listed here.
//////////////////////////////// General rules ///////////////////////////
Text should be writen in "Times New Roman, 12 b., spacing 1, margin 2.5 cm"
The whole text should NOT exceed 1 page.