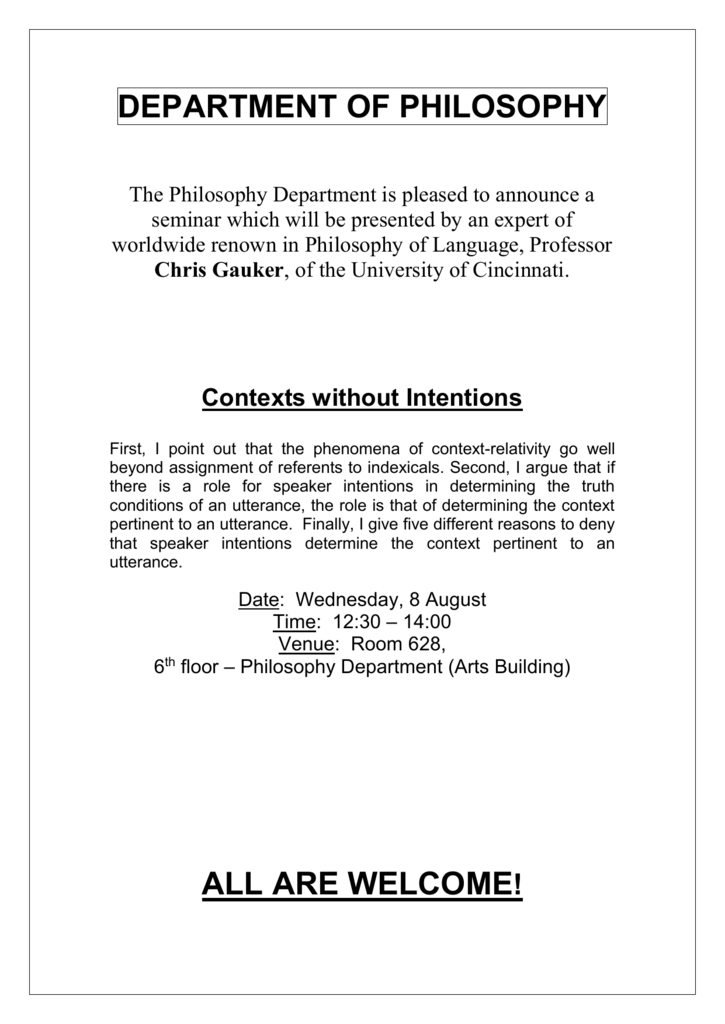 DEPARTMENT OF PHILOSOPHY
The Philosophy Department is pleased to announce a
seminar which will be presented by an expert of
worldwide renown in Philosophy of Language, Professor
Chris Gauker, of the University of Cincinnati.
Contexts without Intentions
First, I point out that the phenomena of context-relativity go well
beyond assignment of referents to indexicals. Second, I argue that if
there is a role for speaker intentions in determining the truth
conditions of an utterance, the role is that of determining the context
pertinent to an utterance. Finally, I give five different reasons to deny
that speaker intentions determine the context pertinent to an
utterance.
Date: Wednesday, 8 August
Time: 12:30 – 14:00
Venue: Room 628,
th
6 floor – Philosophy Department (Arts Building)
ALL ARE WELCOME!