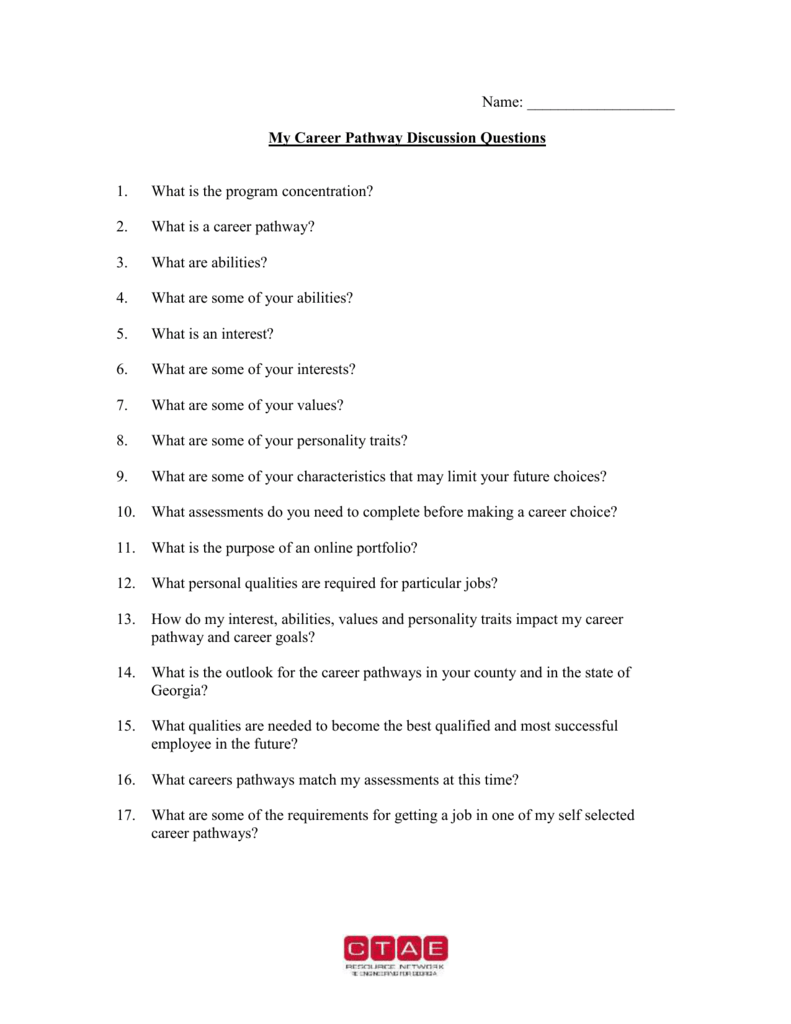 Name: ___________________
My Career Pathway Discussion Questions
1.
What is the program concentration?
2.
What is a career pathway?
3.
What are abilities?
4.
What are some of your abilities?
5.
What is an interest?
6.
What are some of your interests?
7.
What are some of your values?
8.
What are some of your personality traits?
9.
What are some of your characteristics that may limit your future choices?
10. What assessments do you need to complete before making a career choice?
11. What is the purpose of an online portfolio?
12. What personal qualities are required for particular jobs?
13. How do my interest, abilities, values and personality traits impact my career
pathway and career goals?
14. What is the outlook for the career pathways in your county and in the state of
Georgia?
15. What qualities are needed to become the best qualified and most successful
employee in the future?
16. What careers pathways match my assessments at this time?
17. What are some of the requirements for getting a job in one of my self selected
career pathways?