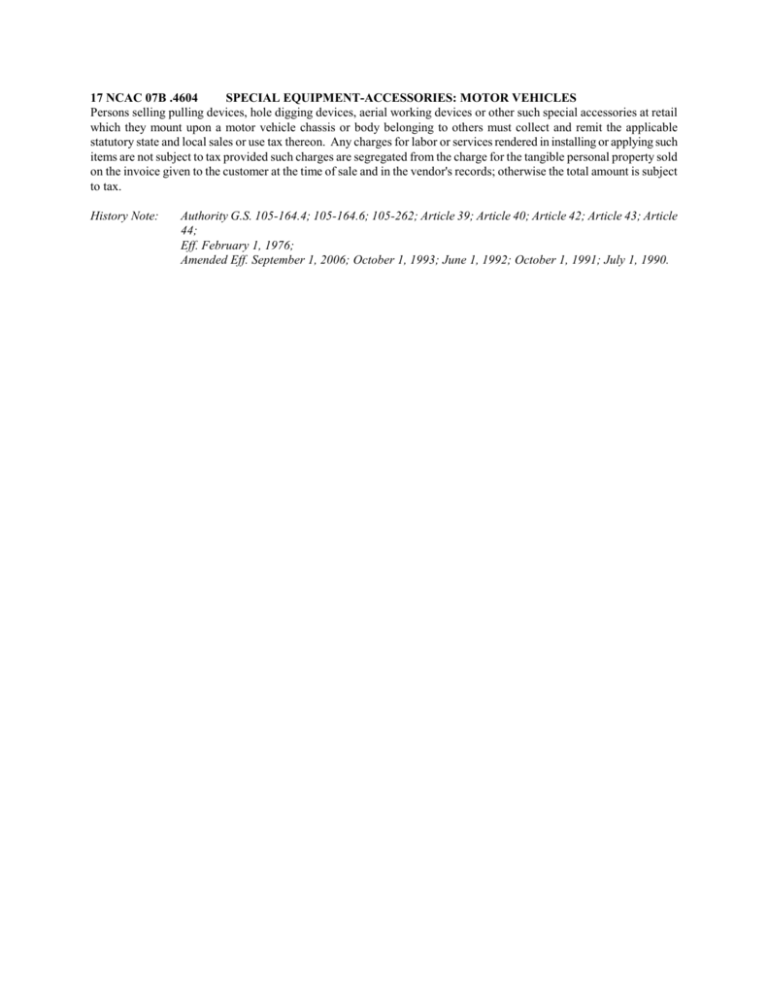 17 NCAC 07B .4604
SPECIAL EQUIPMENT-ACCESSORIES: MOTOR VEHICLES
Persons selling pulling devices, hole digging devices, aerial working devices or other such special accessories at retail
which they mount upon a motor vehicle chassis or body belonging to others must collect and remit the applicable
statutory state and local sales or use tax thereon. Any charges for labor or services rendered in installing or applying such
items are not subject to tax provided such charges are segregated from the charge for the tangible personal property sold
on the invoice given to the customer at the time of sale and in the vendor's records; otherwise the total amount is subject
to tax.
History Note:
Authority G.S. 105-164.4; 105-164.6; 105-262; Article 39; Article 40; Article 42; Article 43; Article
44;
Eff. February 1, 1976;
Amended Eff. September 1, 2006; October 1, 1993; June 1, 1992; October 1, 1991; July 1, 1990.