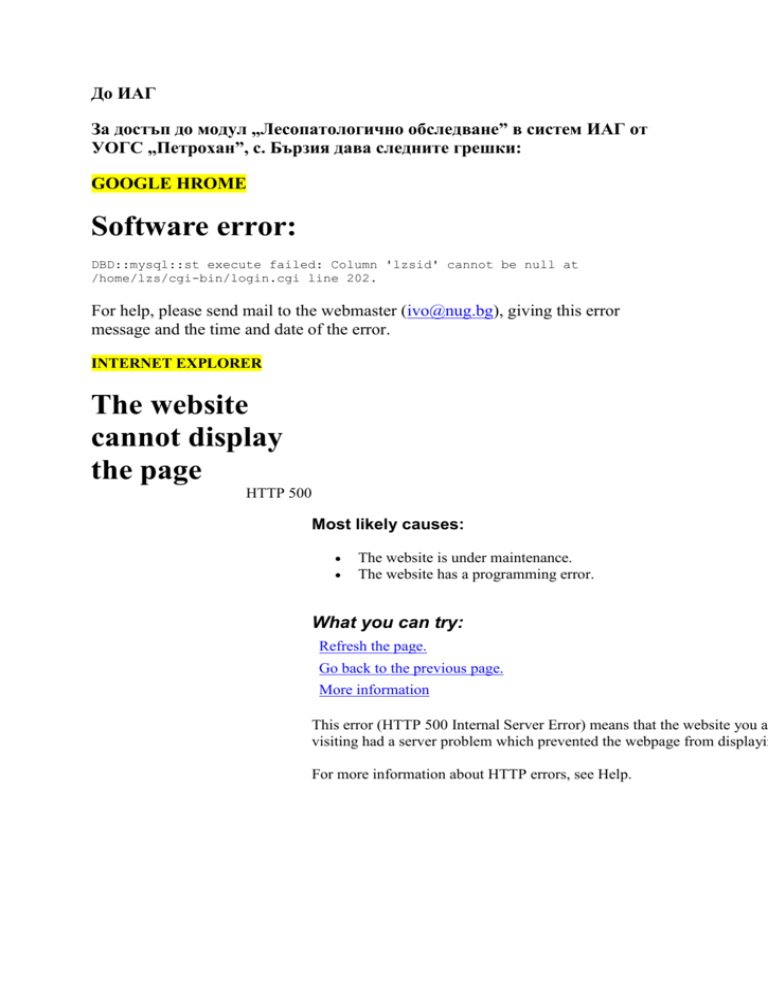 До ИАГ
За достъп до модул "Лесопатологично обследване" в систем ИАГ от
УОГС "Петрохан", с. Бързия дава следните грешки:
GOOGLE HROME
Software error:
DBD::mysql::st execute failed: Column 'lzsid' cannot be null at
/home/lzs/cgi-bin/login.cgi line 202.
For help, please send mail to the webmaster (ivo@nug.bg), giving this error
message and the time and date of the error.
INTERNET EXPLORER
The website
cannot display
the page
HTTP 500
Most likely causes:


The website is under maintenance.
The website has a programming error.
What you can try:
Refresh the page.
Go back to the previous page.
More information
This error (HTTP 500 Internal Server Error) means that the website you a
visiting had a server problem which prevented the webpage from displayin
For more information about HTTP errors, see Help.