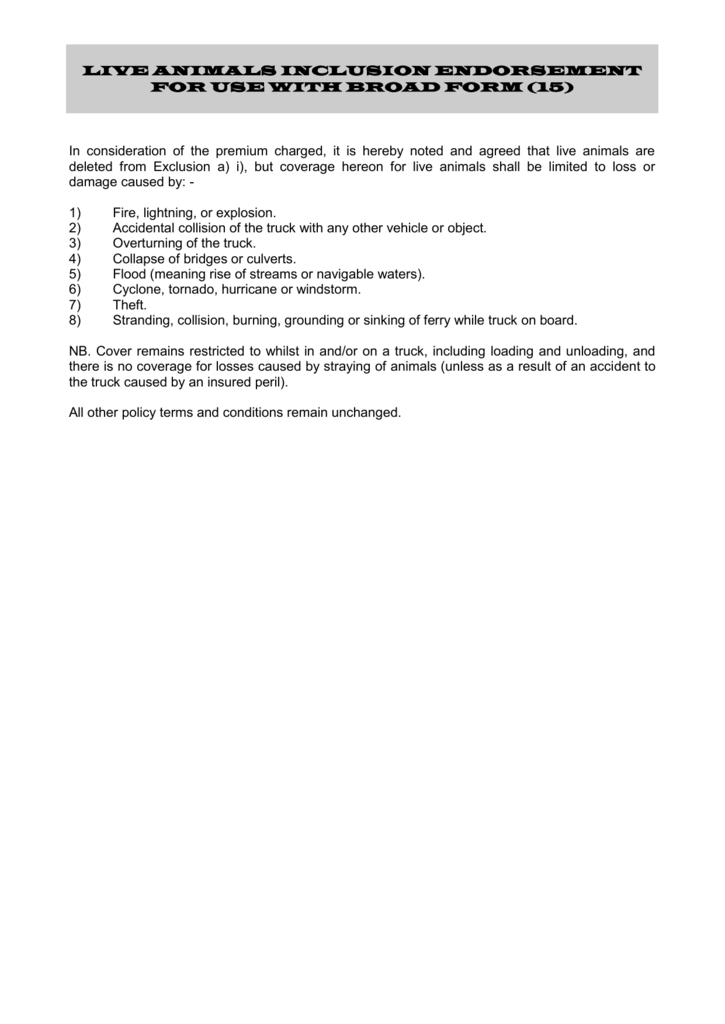 LIVE ANIMALS INCLUSION ENDORSEMENT
FOR USE WITH BROAD FORM (15)
In consideration of the premium charged, it is hereby noted and agreed that live animals are
deleted from Exclusion a) i), but coverage hereon for live animals shall be limited to loss or
damage caused by: 1)
2)
3)
4)
5)
6)
7)
8)
Fire, lightning, or explosion.
Accidental collision of the truck with any other vehicle or object.
Overturning of the truck.
Collapse of bridges or culverts.
Flood (meaning rise of streams or navigable waters).
Cyclone, tornado, hurricane or windstorm.
Theft.
Stranding, collision, burning, grounding or sinking of ferry while truck on board.
NB. Cover remains restricted to whilst in and/or on a truck, including loading and unloading, and
there is no coverage for losses caused by straying of animals (unless as a result of an accident to
the truck caused by an insured peril).
All other policy terms and conditions remain unchanged.