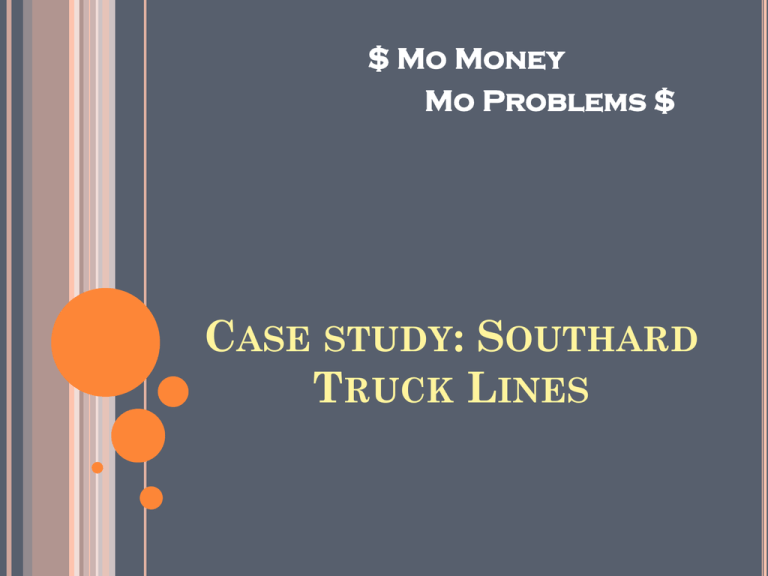 $ Mo Money
Mo Problems $
CASE STUDY: SOUTHARD
TRUCK LINES
1. SUGGESTIONS FOR MR. SOUTHARD?


To arrange measurings (ergonomical) how much
strength it takes to control new trucks on the
highway.
It depends of the results to take the appropriate
action (for example, court case or raise the
drivers belief in new trucks etc).
2. AN ANALYTICAL APPROACH TO DOCUMENTING
THE PROBLEMS REPORTED BY THE DRIVERS?
To put sensor around the wheel, to measure the
strength used to control the truck.
 Sensors on the seats – to measure body
movements


Questionnaire for truck drivers.