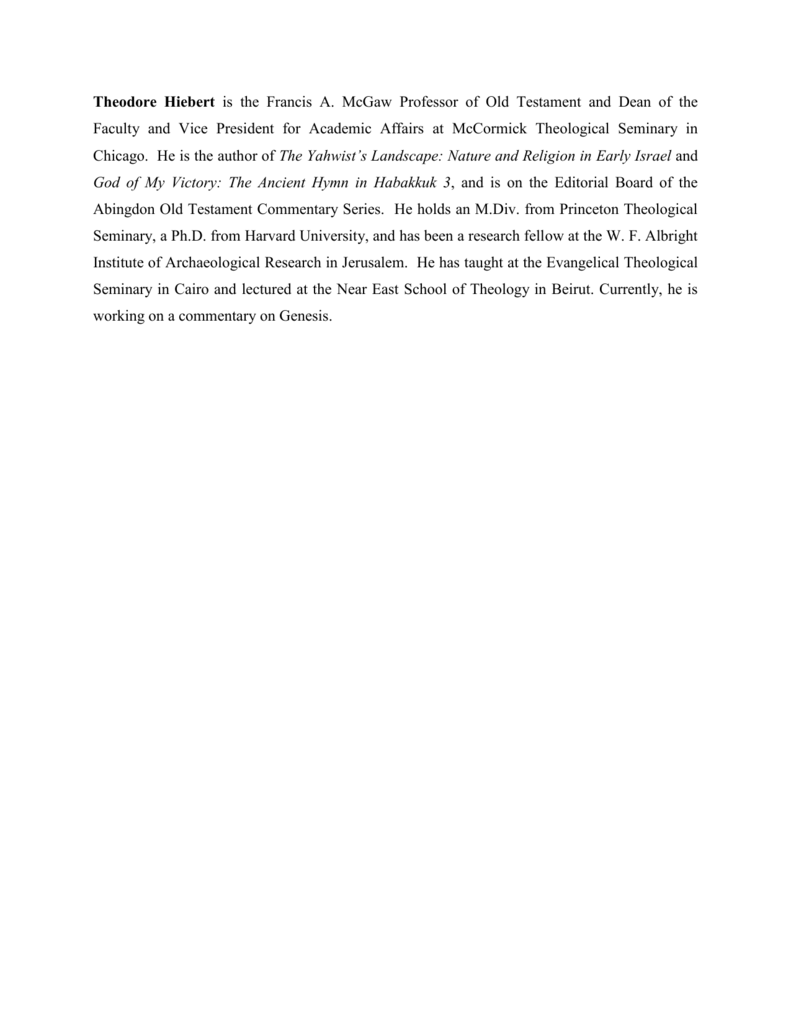 Theodore Hiebert is the Francis A. McGaw Professor of Old Testament and Dean of the
Faculty and Vice President for Academic Affairs at McCormick Theological Seminary in
Chicago. He is the author of The Yahwist's Landscape: Nature and Religion in Early Israel and
God of My Victory: The Ancient Hymn in Habakkuk 3, and is on the Editorial Board of the
Abingdon Old Testament Commentary Series. He holds an M.Div. from Princeton Theological
Seminary, a Ph.D. from Harvard University, and has been a research fellow at the W. F. Albright
Institute of Archaeological Research in Jerusalem. He has taught at the Evangelical Theological
Seminary in Cairo and lectured at the Near East School of Theology in Beirut. Currently, he is
working on a commentary on Genesis.