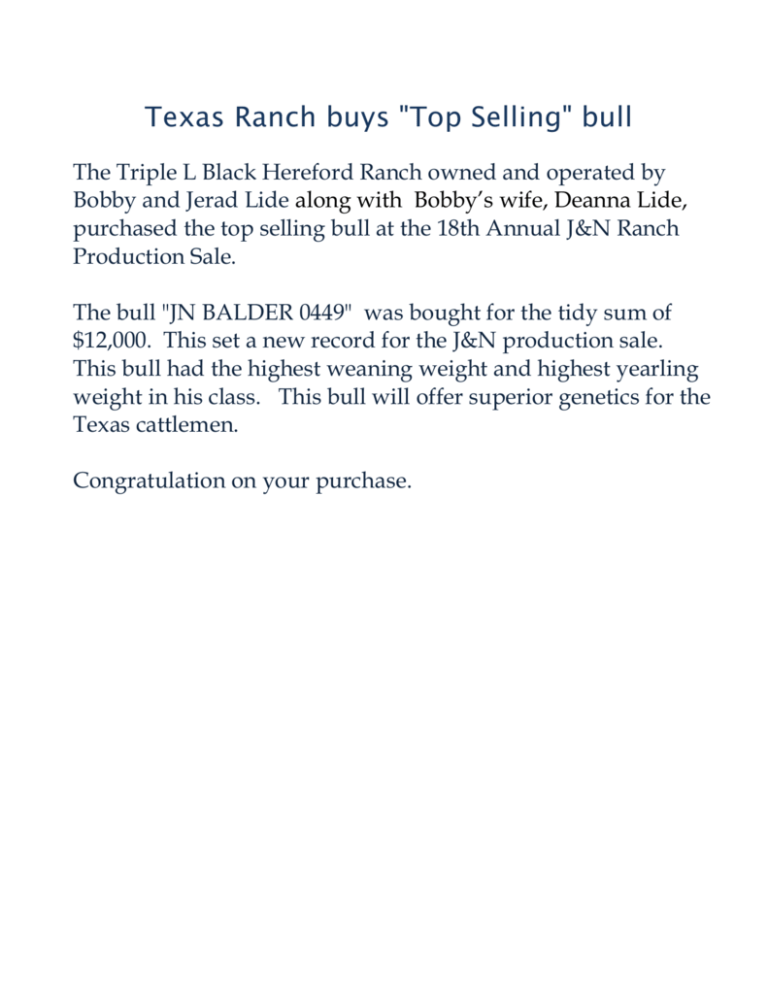 Texas Ranch buys "Top Selling" bull
The Triple L Black Hereford Ranch owned and operated by
Bobby and Jerad Lide along with Bobby's wife, Deanna Lide,
purchased the top selling bull at the 18th Annual J&N Ranch
Production Sale.
The bull "JN BALDER 0449" was bought for the tidy sum of
$12,000. This set a new record for the J&N production sale.
This bull had the highest weaning weight and highest yearling
weight in his class. This bull will offer superior genetics for the
Texas cattlemen.
Congratulation on your purchase.