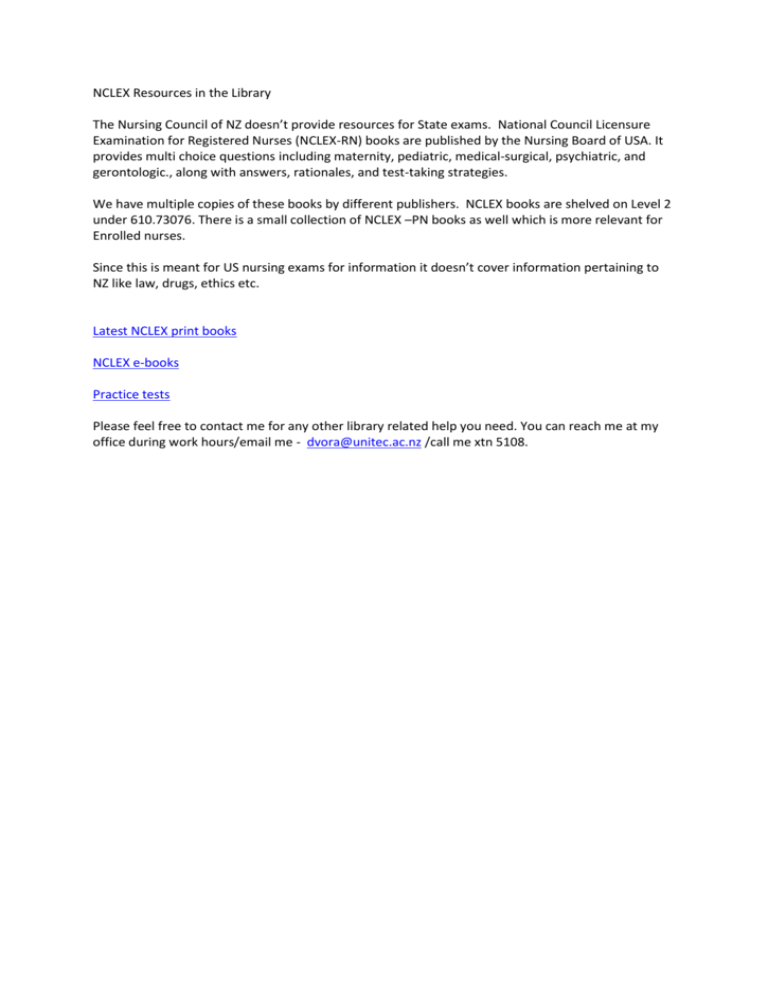 NCLEX Resources in the Library
The Nursing Council of NZ doesn't provide resources for State exams. National Council Licensure
Examination for Registered Nurses (NCLEX-RN) books are published by the Nursing Board of USA. It
provides multi choice questions including maternity, pediatric, medical-surgical, psychiatric, and
gerontologic., along with answers, rationales, and test-taking strategies.
We have multiple copies of these books by different publishers. NCLEX books are shelved on Level 2
under 610.73076. There is a small collection of NCLEX –PN books as well which is more relevant for
Enrolled nurses.
Since this is meant for US nursing exams for information it doesn't cover information pertaining to
NZ like law, drugs, ethics etc.
Latest NCLEX print books
NCLEX e-books
Practice tests
Please feel free to contact me for any other library related help you need. You can reach me at my
office during work hours/email me - dvora@unitec.ac.nz /call me xtn 5108.