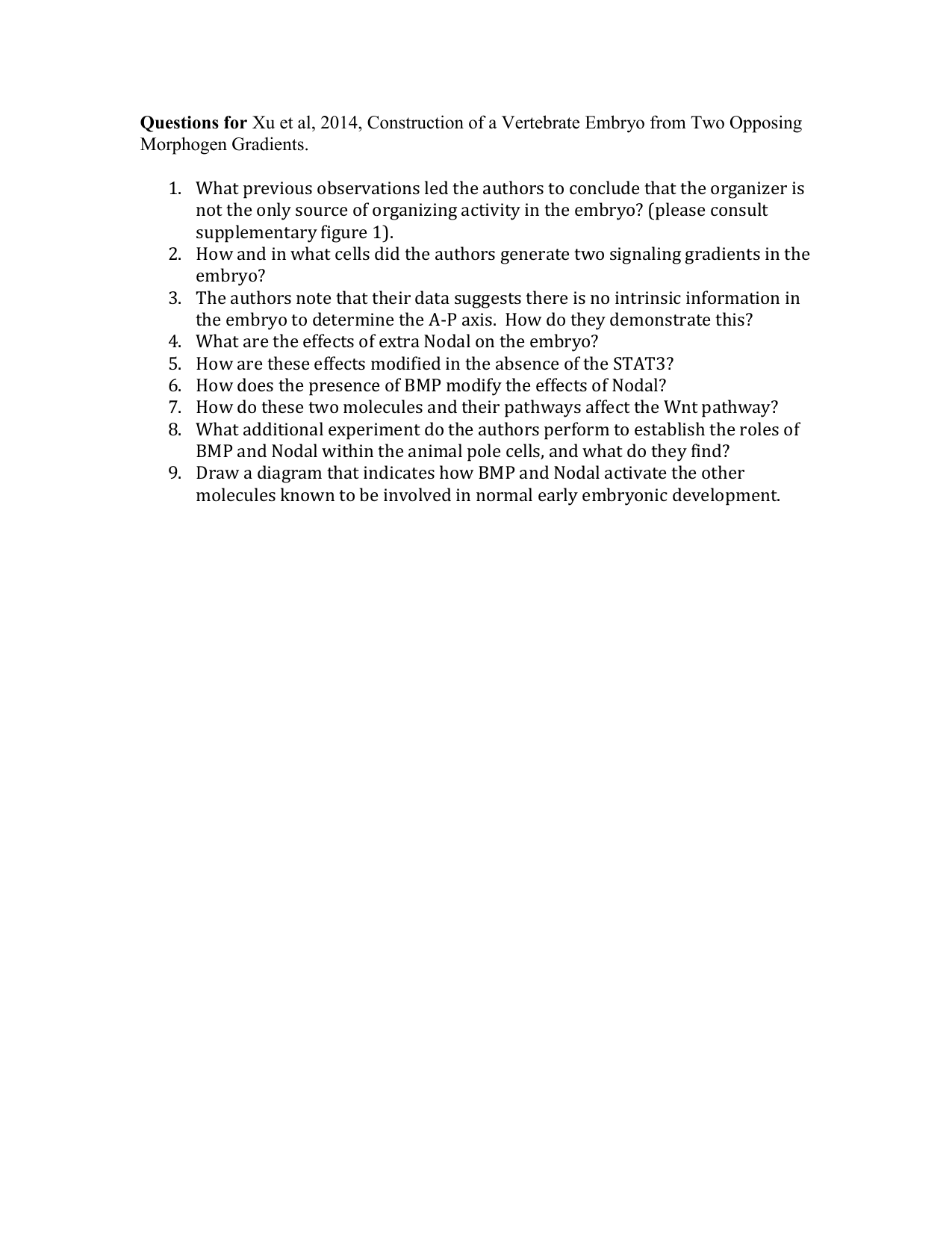 Questions for
Xu et al, 2014, Construction of a Vertebrate Embryo from Two Opposing
Morphogen Gradients.
1.
What previous observations led the authors to conclude that the organizer is
2.
not the only source of organizing activity in the embryo? (please consult supplementary figure 1).
How and in what cells did the authors generate two signaling gradients in the embryo?
3.
4.
5.
6.
7.
8.
9.
The authors note that their data suggests there is no intrinsic information in the embryo to determine the A-P axis. How do they demonstrate this?
What are the effects of extra Nodal on the embryo?
How are these effects modified in the absence of the STAT3?
How does the presence of BMP modify the effects of Nodal?
How do these two molecules and their pathways affect the Wnt pathway?
What additional experiment do the authors perform to establish the roles of
BMP and Nodal within the animal pole cells, and what do they find?
Draw a diagram that indicates how BMP and Nodal activate the other molecules known to be involved in normal early embryonic development.