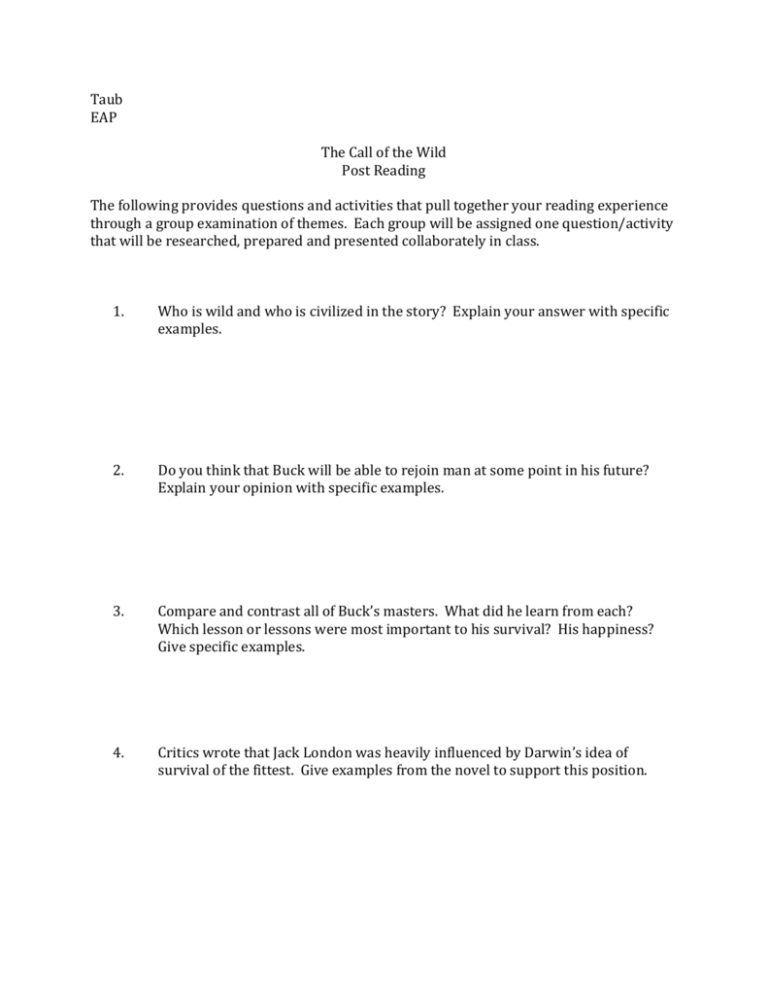 Taub
EAP
The Call of the Wild
Post Reading
The following provides questions and activities that pull together your reading experience
through a group examination of themes. Each group will be assigned one question/activity
that will be researched, prepared and presented collaborately in class.
1.
Who is wild and who is civilized in the story? Explain your answer with specific
examples.
2.
Do you think that Buck will be able to rejoin man at some point in his future?
Explain your opinion with specific examples.
3.
Compare and contrast all of Buck's masters. What did he learn from each?
Which lesson or lessons were most important to his survival? His happiness?
Give specific examples.
4.
Critics wrote that Jack London was heavily influenced by Darwin's idea of
survival of the fittest. Give examples from the novel to support this position.