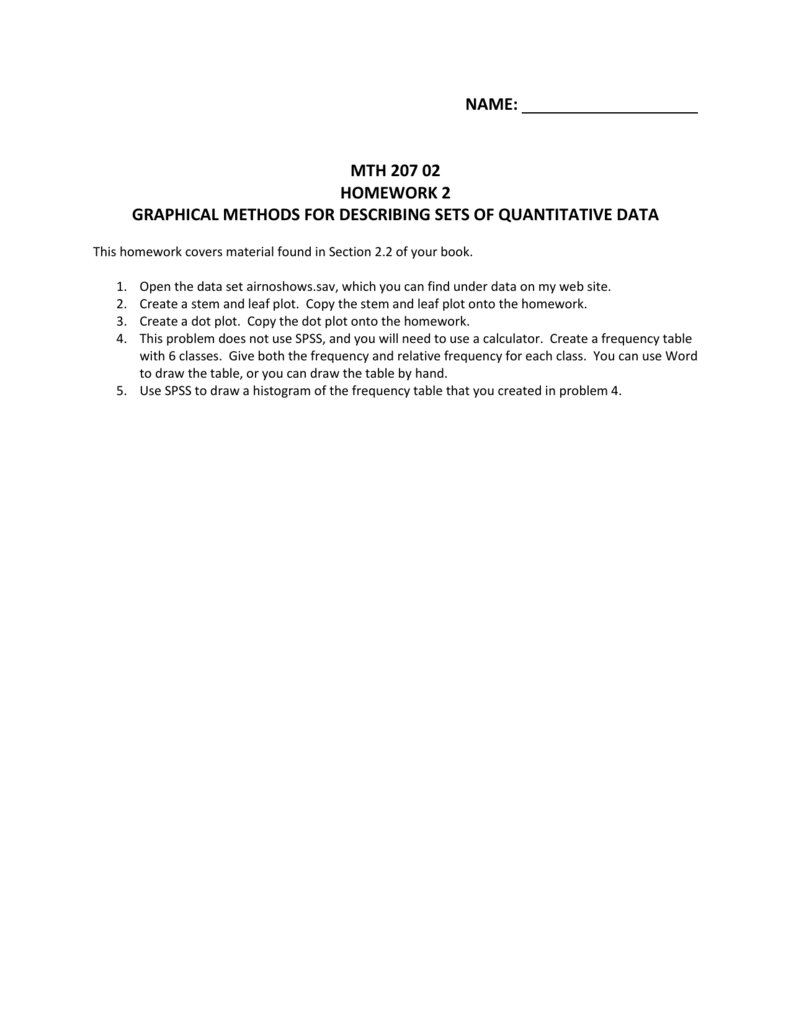 NAME:
MTH 207 02
HOMEWORK 2
GRAPHICAL METHODS FOR DESCRIBING SETS OF QUANTITATIVE DATA
This homework covers material found in Section 2.2 of your book.
1.
2.
3.
4.
Open the data set airnoshows.sav, which you can find under data on my web site.
Create a stem and leaf plot. Copy the stem and leaf plot onto the homework.
Create a dot plot. Copy the dot plot onto the homework.
This problem does not use SPSS, and you will need to use a calculator. Create a frequency table
with 6 classes. Give both the frequency and relative frequency for each class. You can use Word
to draw the table, or you can draw the table by hand.
5. Use SPSS to draw a histogram of the frequency table that you created in problem 4.