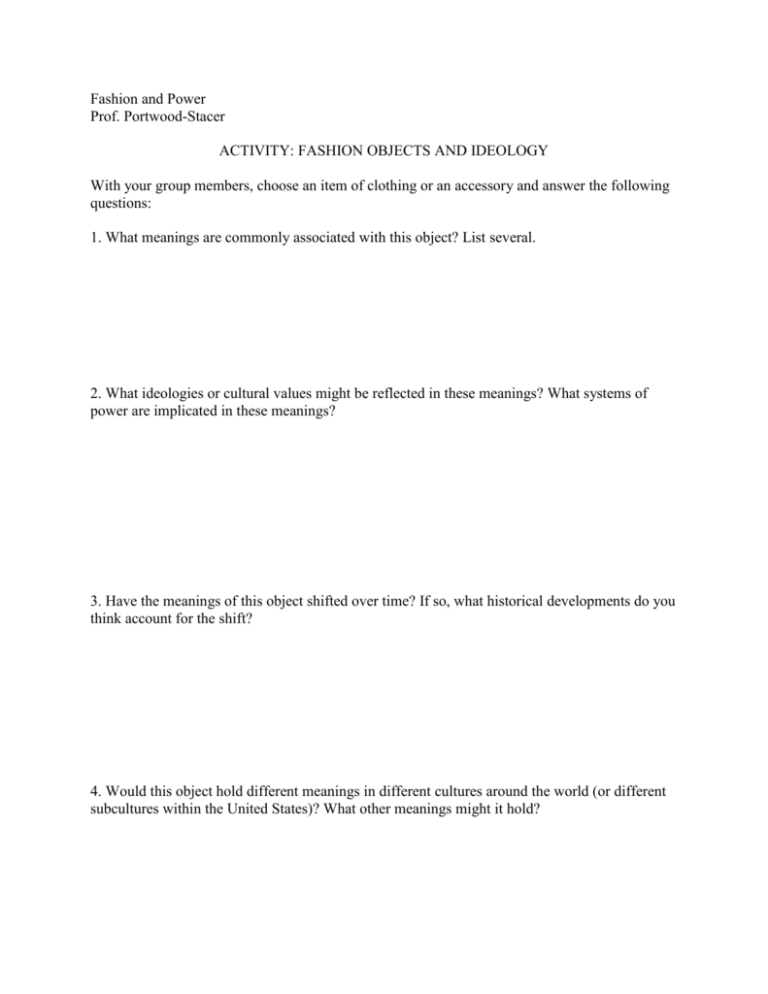 Fashion and Power
Prof. Portwood-Stacer
ACTIVITY: FASHION OBJECTS AND IDEOLOGY
With your group members, choose an item of clothing or an accessory and answer the following
questions:
1. What meanings are commonly associated with this object? List several.
2. What ideologies or cultural values might be reflected in these meanings? What systems of
power are implicated in these meanings?
3. Have the meanings of this object shifted over time? If so, what historical developments do you
think account for the shift?
4. Would this object hold different meanings in different cultures around the world (or different
subcultures within the United States)? What other meanings might it hold?