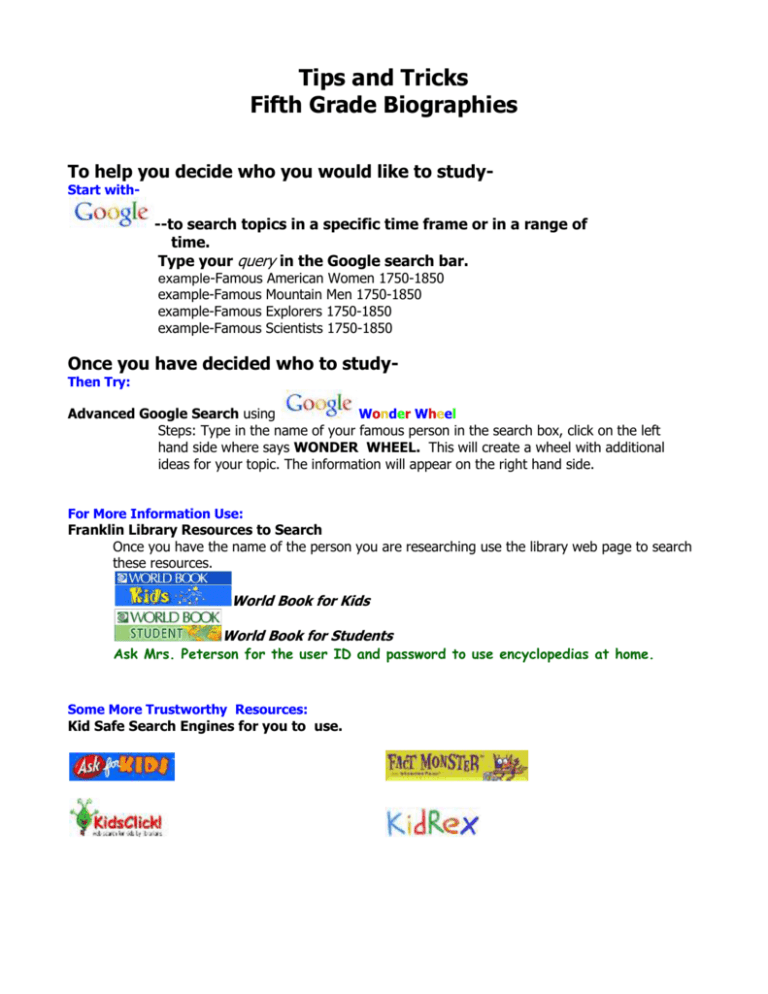 Tips and Tricks
Fifth Grade Biographies
To help you decide who you would like to studyStart with-
--to search topics in a specific time frame or in a range of
time.
Type your query in the Google search bar.
example-Famous American Women 1750-1850
example-Famous Mountain Men 1750-1850
example-Famous Explorers 1750-1850
example-Famous Scientists 1750-1850
Once you have decided who to studyThen Try:
Advanced Google Search using
Wonder Wheel
Steps: Type in the name of your famous person in the search box, click on the left
hand side where says WONDER WHEEL. This will create a wheel with additional
ideas for your topic. The information will appear on the right hand side.
For More Information Use:
Franklin Library Resources to Search
Once you have the name of the person you are researching use the library web page to search
these resources.
World Book for Kids
World Book for Students
Ask Mrs. Peterson for the user ID and password to use encyclopedias at home.
Some More Trustworthy Resources:
Kid Safe Search Engines for you to use.