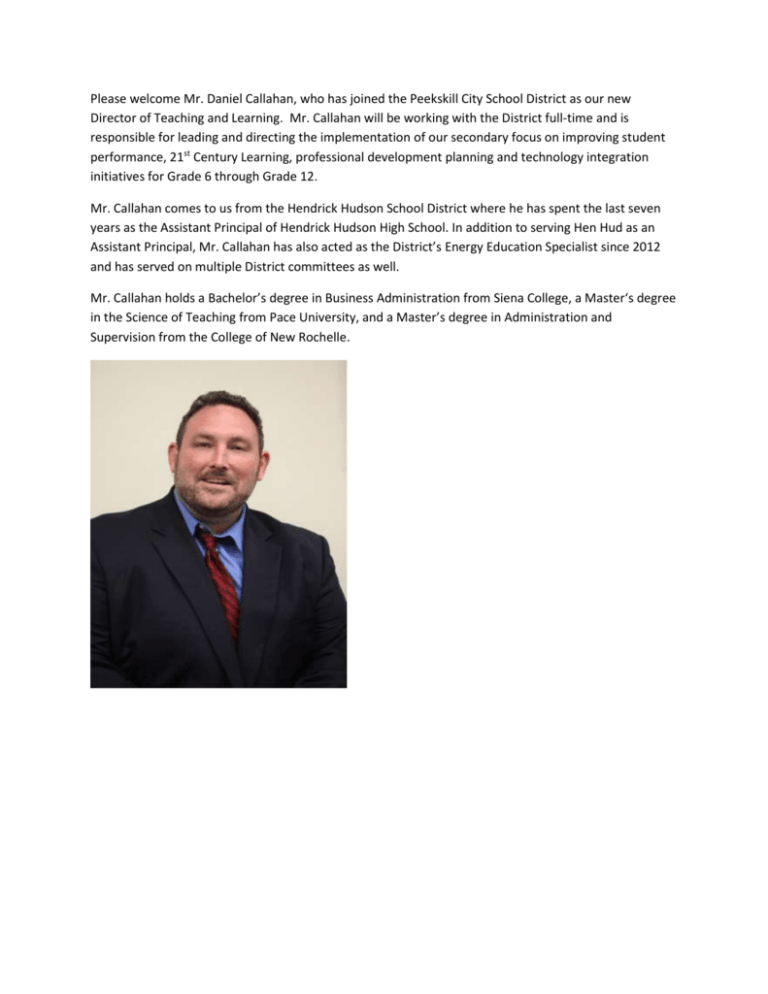 Please welcome Mr. Daniel Callahan, who has joined the Peekskill City School District as our new
Director of Teaching and Learning. Mr. Callahan will be working with the District full-time and is
responsible for leading and directing the implementation of our secondary focus on improving student
performance, 21st Century Learning, professional development planning and technology integration
initiatives for Grade 6 through Grade 12.
Mr. Callahan comes to us from the Hendrick Hudson School District where he has spent the last seven
years as the Assistant Principal of Hendrick Hudson High School. In addition to serving Hen Hud as an
Assistant Principal, Mr. Callahan has also acted as the District's Energy Education Specialist since 2012
and has served on multiple District committees as well.
Mr. Callahan holds a Bachelor's degree in Business Administration from Siena College, a Master's degree
in the Science of Teaching from Pace University, and a Master's degree in Administration and
Supervision from the College of New Rochelle.