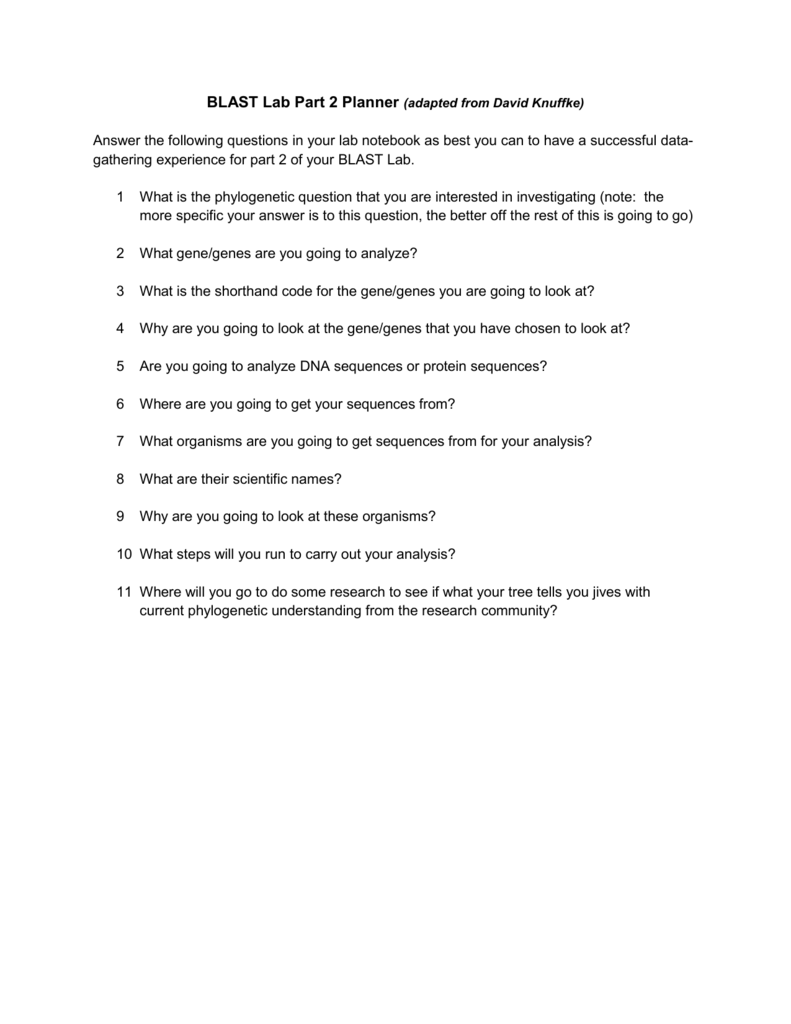 BLAST Lab Part 2 Planner (adapted from David Knuffke)
Answer the following questions in your lab notebook as best you can to have a successful datagathering experience for part 2 of your BLAST Lab.
1
What is the phylogenetic question that you are interested in investigating (note: the
more specific your answer is to this question, the better off the rest of this is going to go)
2
What gene/genes are you going to analyze?
3
What is the shorthand code for the gene/genes you are going to look at?
4
Why are you going to look at the gene/genes that you have chosen to look at?
5
Are you going to analyze DNA sequences or protein sequences?
6
Where are you going to get your sequences from?
7
What organisms are you going to get sequences from for your analysis?
8
What are their scientific names?
9
Why are you going to look at these organisms?
10 What steps will you run to carry out your analysis?
11 Where will you go to do some research to see if what your tree tells you jives with
current phylogenetic understanding from the research community?