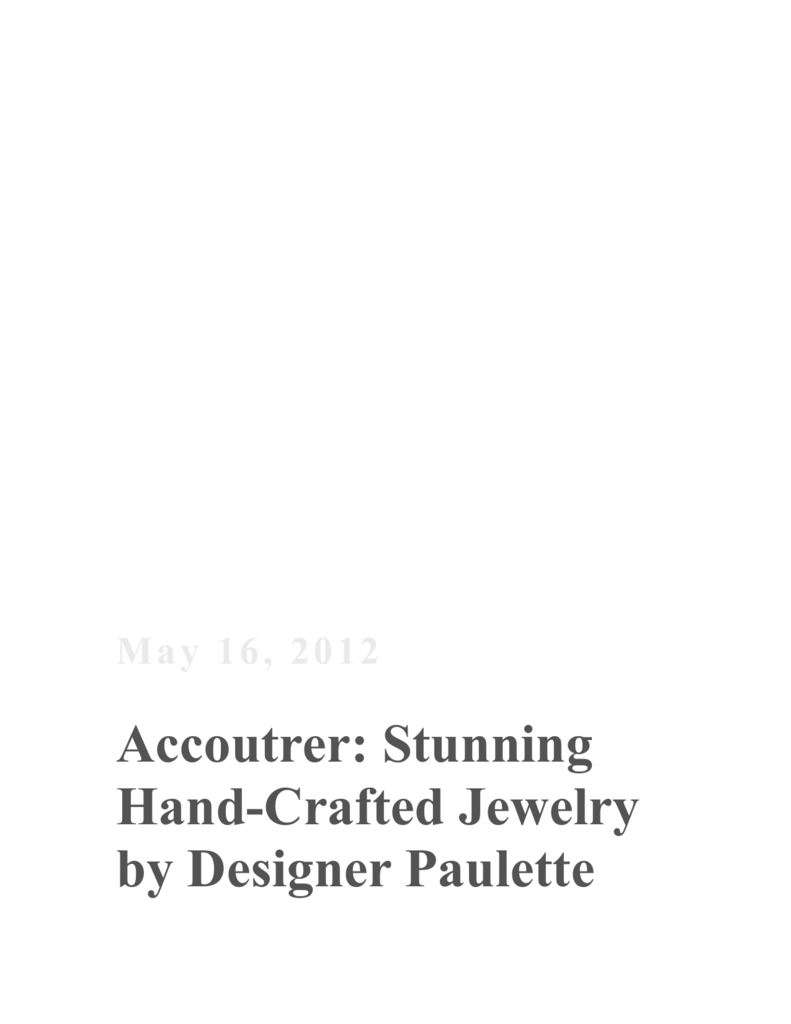 May 16, 2012
Accoutrer: Stunning
Hand-Crafted Jewelry
by Designer Paulette
Martsolf
Check out the picture above. Designer
Paulette Martsolf of Allie-Coosh from
Newfoundland, has got style. Times ten.
And lucky for us, she sells her clothing
and jewelry designs, so we too, can
rock.
Her Accoutrer jewelry line (means all
decked out) enters around fascinating
materials such as fossils, minerals,
crystal, pearl and metals, as well as
novelty and custom pieces and
earrings. But it's what she does with
these materials that makes her creations
such stand-outs. These bold pieces are
wearable art, sculptures that never just
blend into the background, but make you
take notice. I love the heft and weight of
them, though they're not all that heavy.
You can just feel the history and quality
of the piece. It's a fantastic feeling
wearing elements of the earth around you
- talk about an amulet. And no two
pieces are identical, so you not only get a
spectacular piece, it's also one-of-a-kind.
I cannot get enough of my new Fossil
stunner, a combination of raw amber,
smokey topaz, silver inlay, wood beads,
crystal and chain. It is not simply au
courant,
it's
avant-garde.
The
juxtaposition of high style with heavy
metal makes it so much more than
anything in your current collection. No
matter whether you're rocking a soft
white tee or a clingy, silver dress, this
necklace will add some much needed
edge and elevate your style profile in an
instant.
Buy Accoutrer Jewelry and you're not
merely getting an accessory - you're
getting STOP 'EM IN THEIR TRACKS
works of art.
So go and shop Accoutrer Jewelry
now.