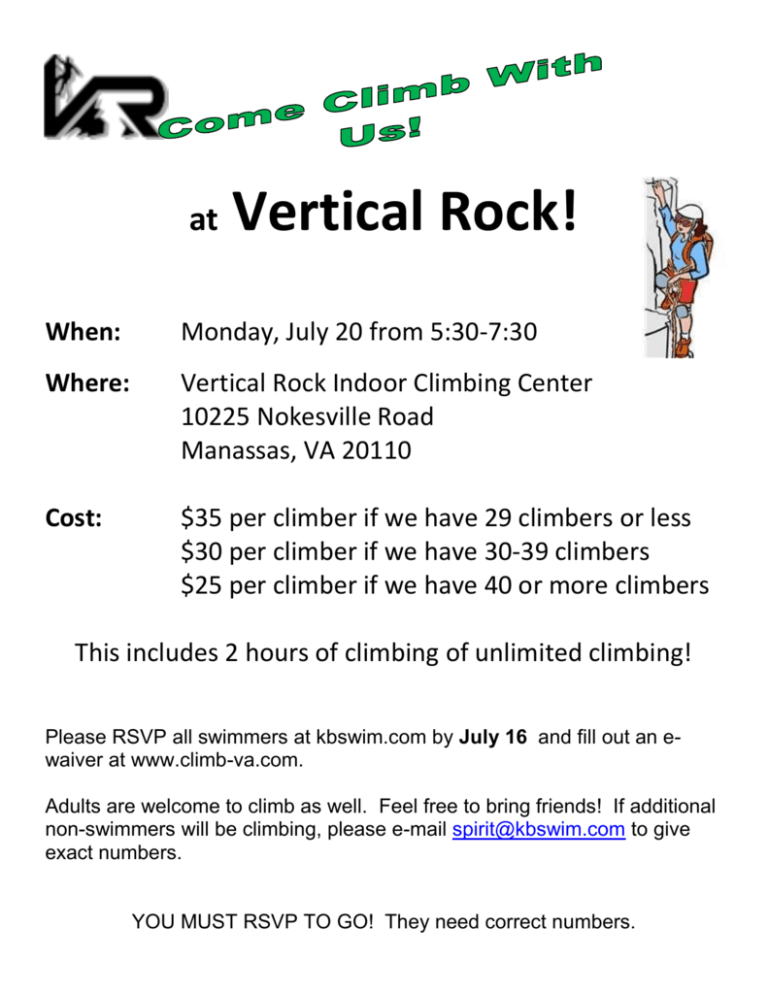 at
Vertical Rock!
When:
Monday, July 20 from 5:30-7:30
Where:
Vertical Rock Indoor Climbing Center
10225 Nokesville Road
Manassas, VA 20110
Cost:
$35 per climber if we have 29 climbers or less
$30 per climber if we have 30-39 climbers
$25 per climber if we have 40 or more climbers
This includes 2 hours of climbing of unlimited climbing!
Please RSVP all swimmers at kbswim.com by July 16 and fill out an ewaiver at www.climb-va.com.
Adults are welcome to climb as well. Feel free to bring friends! If additional
non-swimmers will be climbing, please e-mail spirit@kbswim.com to give
exact numbers.
YOU MUST RSVP TO GO! They need correct numbers.