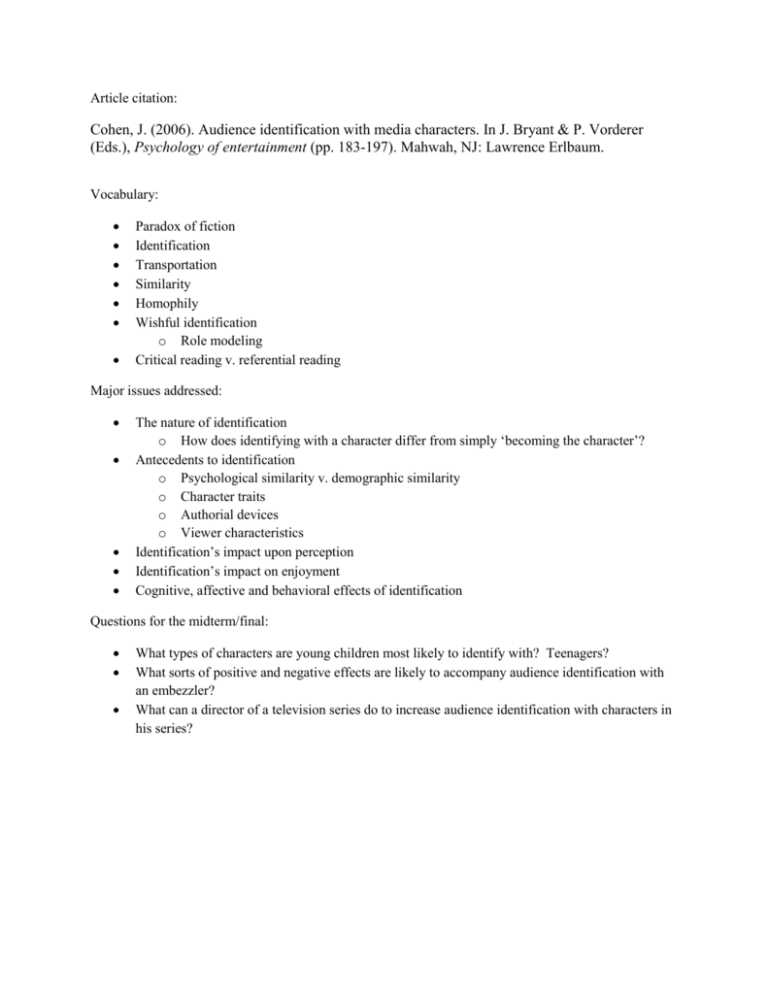 Article citation:
Cohen, J. (2006). Audience identification with media characters. In J. Bryant & P. Vorderer
(Eds.), Psychology of entertainment (pp. 183-197). Mahwah, NJ: Lawrence Erlbaum.
Vocabulary:







Paradox of fiction
Identification
Transportation
Similarity
Homophily
Wishful identification
o Role modeling
Critical reading v. referential reading
Major issues addressed:





The nature of identification
o How does identifying with a character differ from simply 'becoming the character'?
Antecedents to identification
o Psychological similarity v. demographic similarity
o Character traits
o Authorial devices
o Viewer characteristics
Identification's impact upon perception
Identification's impact on enjoyment
Cognitive, affective and behavioral effects of identification
Questions for the midterm/final:



What types of characters are young children most likely to identify with? Teenagers?
What sorts of positive and negative effects are likely to accompany audience identification with
an embezzler?
What can a director of a television series do to increase audience identification with characters in
his series?