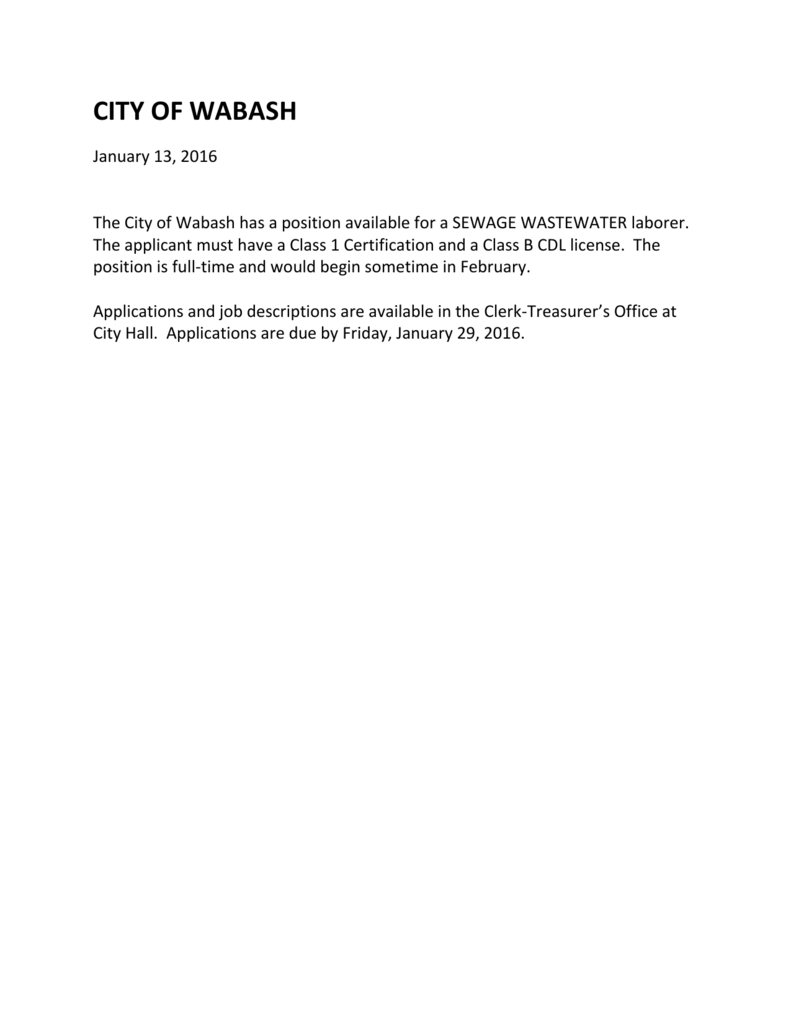 CITY OF WABASH
January 13, 2016
The City of Wabash has a position available for a SEWAGE WASTEWATER laborer.
The applicant must have a Class 1 Certification and a Class B CDL license. The
position is full-time and would begin sometime in February.
Applications and job descriptions are available in the Clerk-Treasurer's Office at
City Hall. Applications are due by Friday, January 29, 2016.