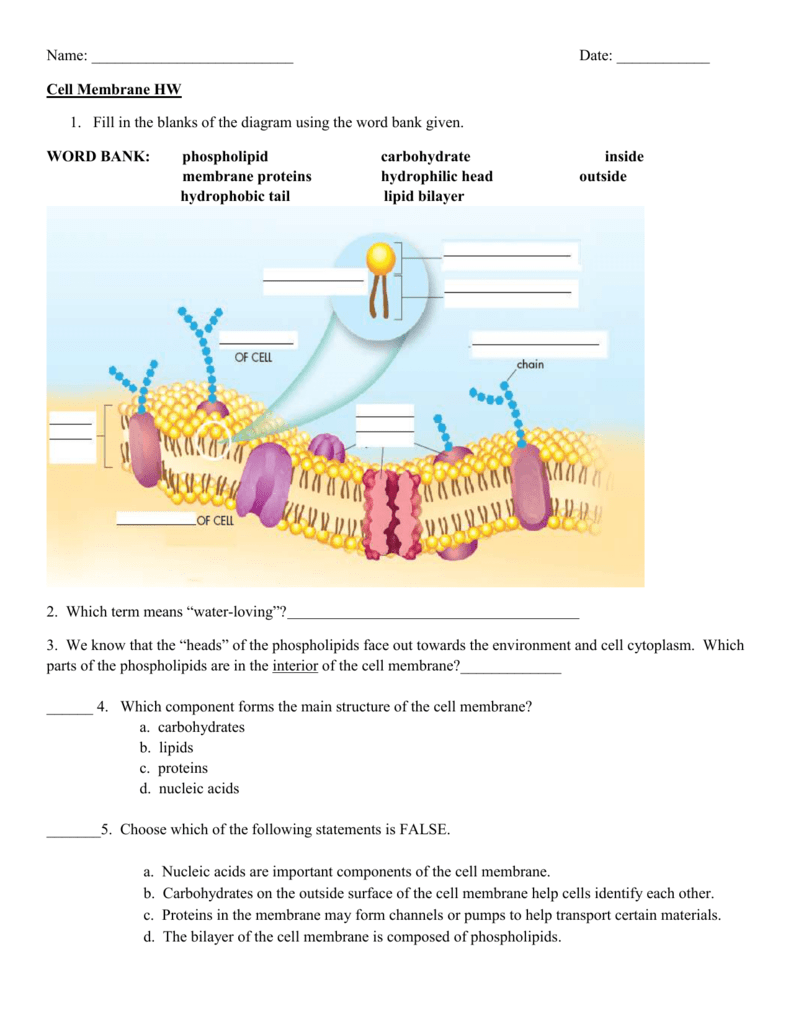 Name: __________________________
Date: ____________
Cell Membrane HW
1. Fill in the blanks of the diagram using the word bank given.
WORD BANK:
phospholipid
membrane proteins
hydrophobic tail
carbohydrate
hydrophilic head
lipid bilayer
inside
outside
2. Which term means "water-loving"?
3. We know that the "heads" of the phospholipids face out towards the environment and cell cytoplasm. Which
parts of the phospholipids are in the interior of the cell membrane?_____________
______ 4. Which component forms the main structure of the cell membrane?
a. carbohydrates
b. lipids
c. proteins
d. nucleic acids
_______5. Choose which of the following statements is FALSE.
a.
b.
c.
d.
Nucleic acids are important components of the cell membrane.
Carbohydrates on the outside surface of the cell membrane help cells identify each other.
Proteins in the membrane may form channels or pumps to help transport certain materials.
The bilayer of the cell membrane is composed of phospholipids.