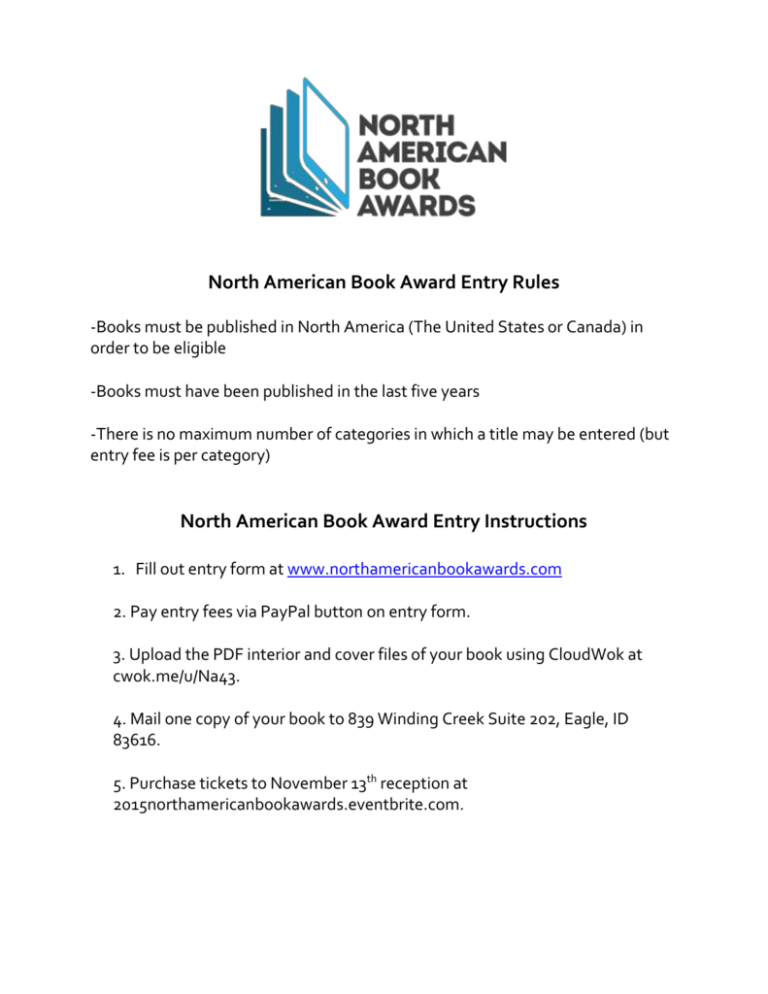 North American Book Award Entry Rules
-Books must be published in North America (The United States or Canada) in
order to be eligible
-Books must have been published in the last five years
-There is no maximum number of categories in which a title may be entered (but
entry fee is per category)
North American Book Award Entry Instructions
1. Fill out entry form at www.northamericanbookawards.com
2. Pay entry fees via PayPal button on entry form.
3. Upload the PDF interior and cover files of your book using CloudWok at
cwok.me/u/Na43.
4. Mail one copy of your book to 839 Winding Creek Suite 202, Eagle, ID
83616.
5. Purchase tickets to November 13th reception at
2015northamericanbookawards.eventbrite.com.