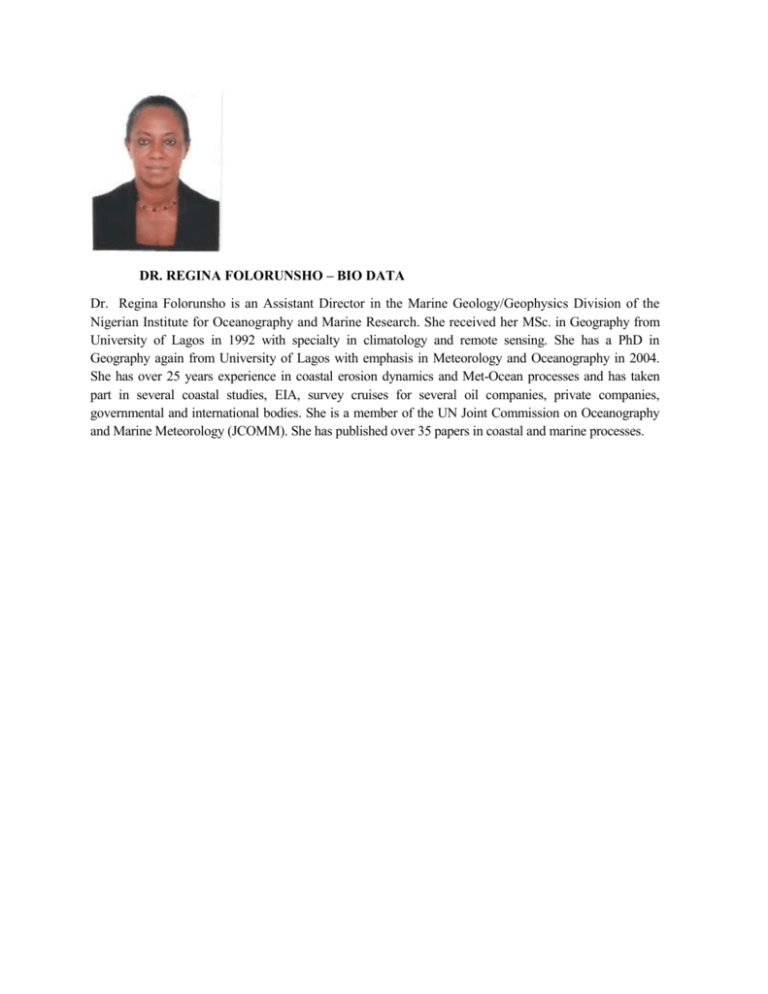 DR. REGINA FOLORUNSHO – BIO DATA
Dr. Regina Folorunsho is an Assistant Director in the Marine Geology/Geophysics Division of the
Nigerian Institute for Oceanography and Marine Research. She received her MSc. in Geography from
University of Lagos in 1992 with specialty in climatology and remote sensing. She has a PhD in
Geography again from University of Lagos with emphasis in Meteorology and Oceanography in 2004.
She has over 25 years experience in coastal erosion dynamics and Met-Ocean processes and has taken
part in several coastal studies, EIA, survey cruises for several oil companies, private companies,
governmental and international bodies. She is a member of the UN Joint Commission on Oceanography
and Marine Meteorology (JCOMM). She has published over 35 papers in coastal and marine processes.