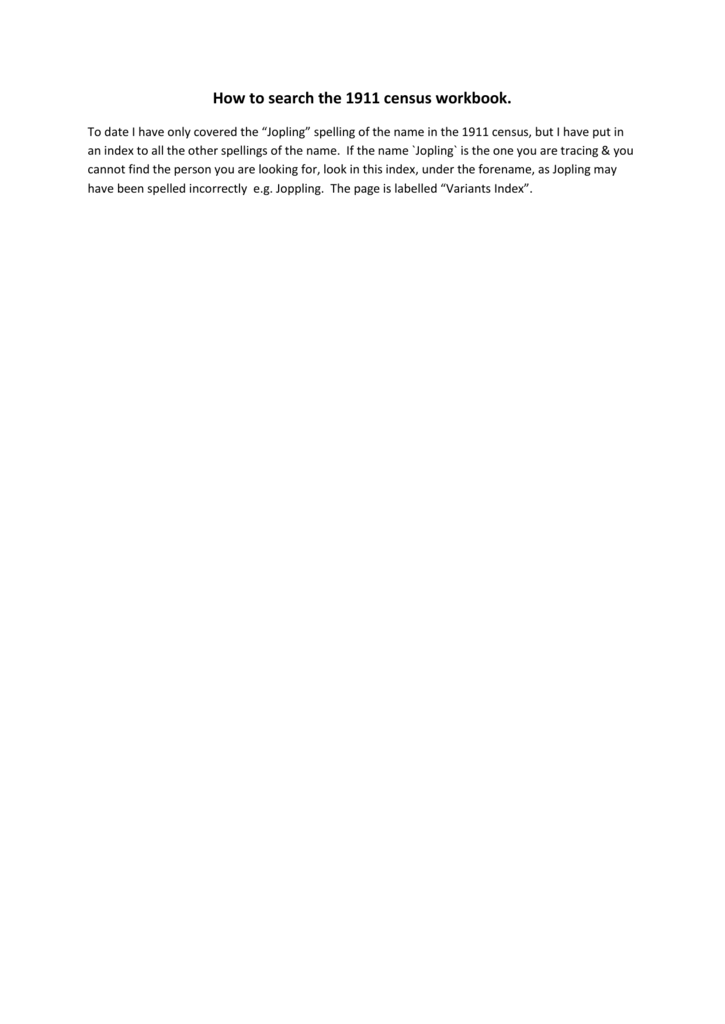 How to search the 1911 census workbook.
To date I have only covered the "Jopling" spelling of the name in the 1911 census, but I have put in
an index to all the other spellings of the name. If the name `Jopling` is the one you are tracing & you
cannot find the person you are looking for, look in this index, under the forename, as Jopling may
have been spelled incorrectly e.g. Joppling. The page is labelled "Variants Index".