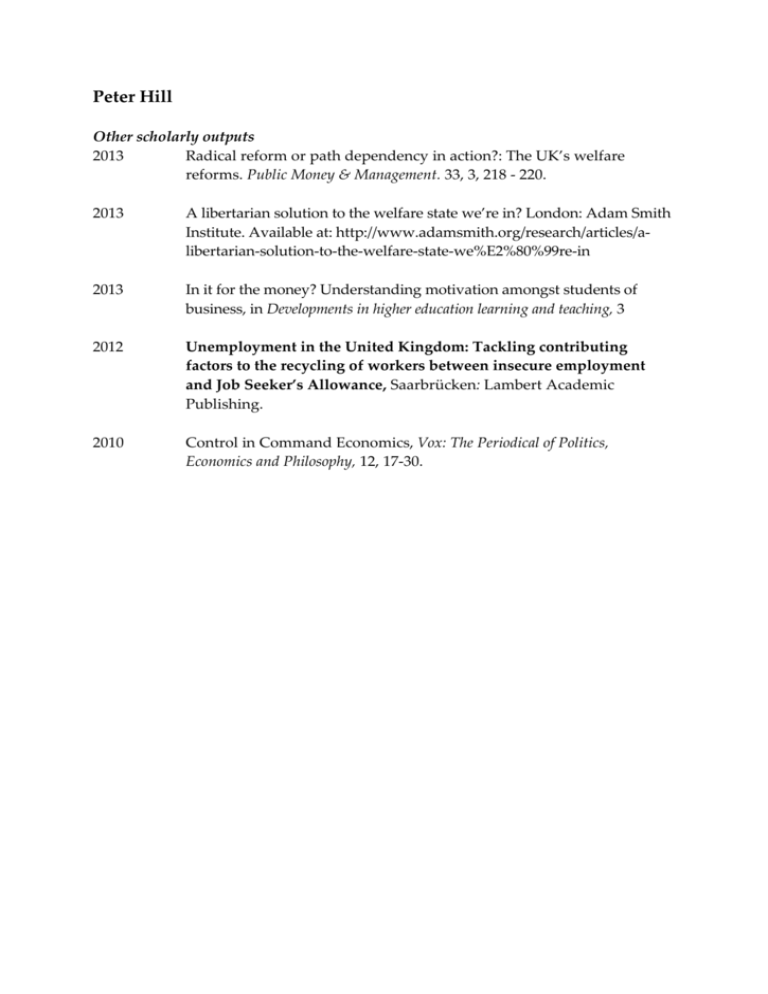 Peter Hill
Other scholarly outputs
2013
Radical reform or path dependency in action?: The UK's welfare
reforms. Public Money & Management. 33, 3, 218 - 220.
2013
A libertarian solution to the welfare state we're in? London: Adam Smith
Institute. Available at: http://www.adamsmith.org/research/articles/alibertarian-solution-to-the-welfare-state-we%E2%80%99re-in
2013
In it for the money? Understanding motivation amongst students of
business, in Developments in higher education learning and teaching, 3
2012
Unemployment in the United Kingdom: Tackling contributing
factors to the recycling of workers between insecure employment
and Job Seeker's Allowance, Saarbrücken: Lambert Academic
Publishing.
2010
Control in Command Economics, Vox: The Periodical of Politics,
Economics and Philosophy, 12, 17-30.