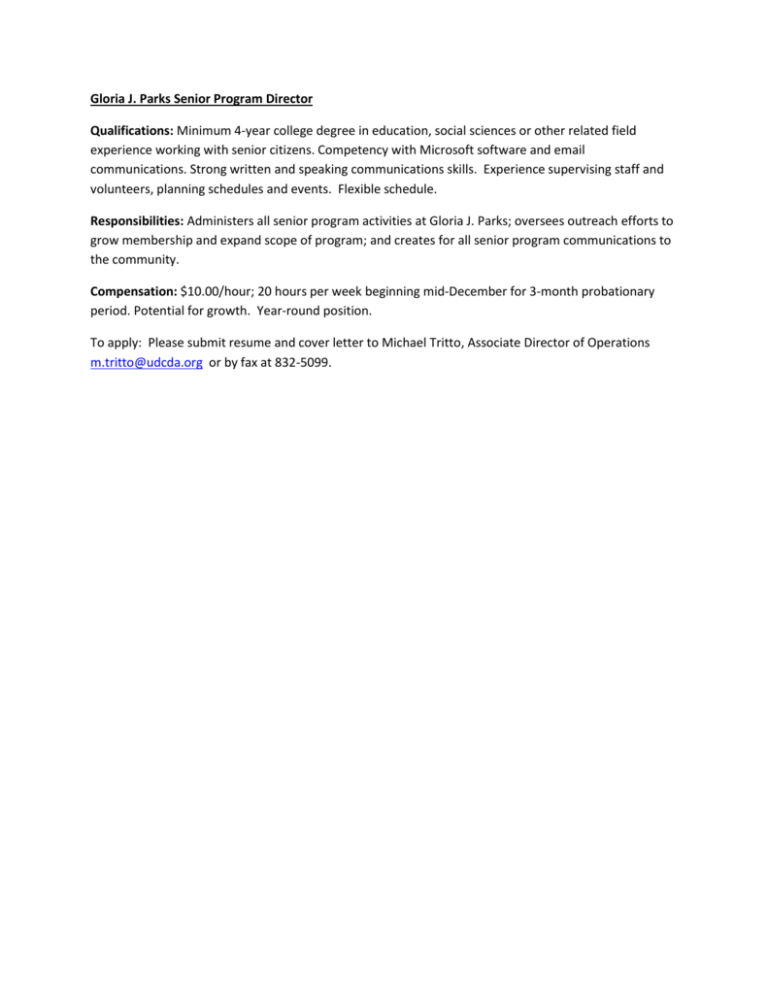 Gloria J. Parks Senior Program Director
Qualifications: Minimum 4-year college degree in education, social sciences or other related field
experience working with senior citizens. Competency with Microsoft software and email
communications. Strong written and speaking communications skills. Experience supervising staff and
volunteers, planning schedules and events. Flexible schedule.
Responsibilities: Administers all senior program activities at Gloria J. Parks; oversees outreach efforts to
grow membership and expand scope of program; and creates for all senior program communications to
the community.
Compensation: $10.00/hour; 20 hours per week beginning mid-December for 3-month probationary
period. Potential for growth. Year-round position.
To apply: Please submit resume and cover letter to Michael Tritto, Associate Director of Operations
m.tritto@udcda.org or by fax at 832-5099.