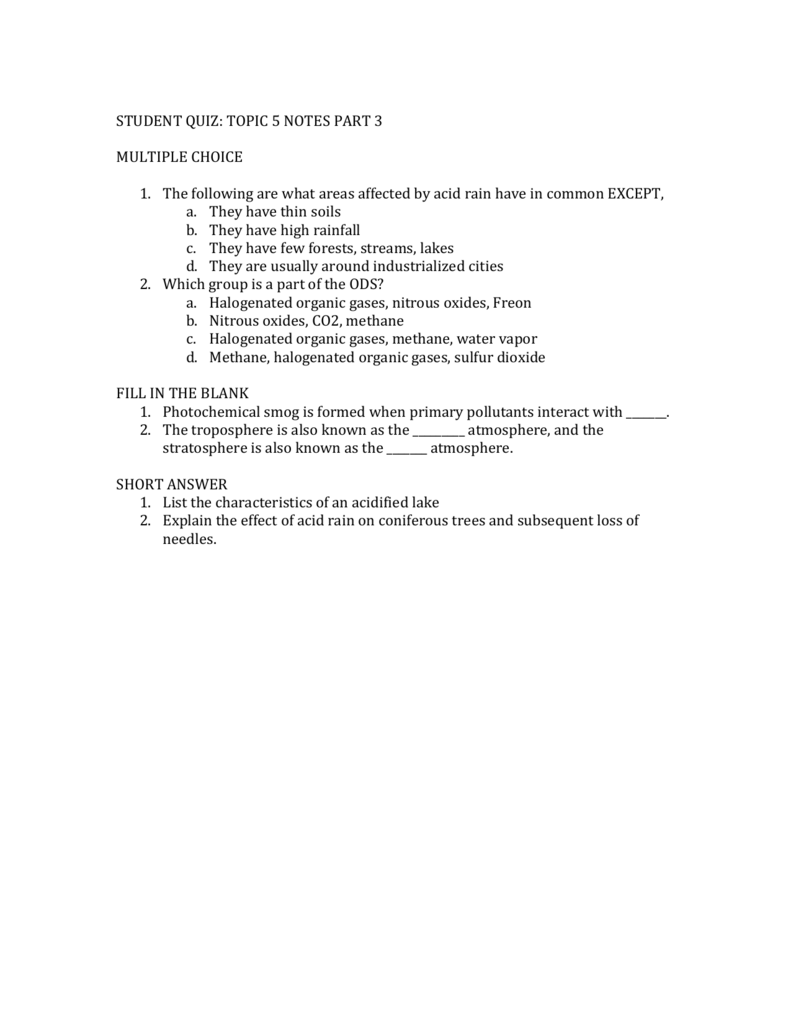 STUDENT QUIZ: TOPIC 5 NOTES PART 3
MULTIPLE CHOICE
1. The following are what areas affected by acid rain have in common EXCEPT,
a. They have thin soils
b. They have high rainfall
c. They have few forests, streams, lakes
d. They are usually around industrialized cities
2. Which group is a part of the ODS?
a. Halogenated organic gases, nitrous oxides, Freon
b. Nitrous oxides, CO2, methane
c. Halogenated organic gases, methane, water vapor
d. Methane, halogenated organic gases, sulfur dioxide
FILL IN THE BLANK
1. Photochemical smog is formed when primary pollutants interact with _______.
2. The troposphere is also known as the _________ atmosphere, and the
stratosphere is also known as the _______ atmosphere.
SHORT ANSWER
1. List the characteristics of an acidified lake
2. Explain the effect of acid rain on coniferous trees and subsequent loss of
needles.