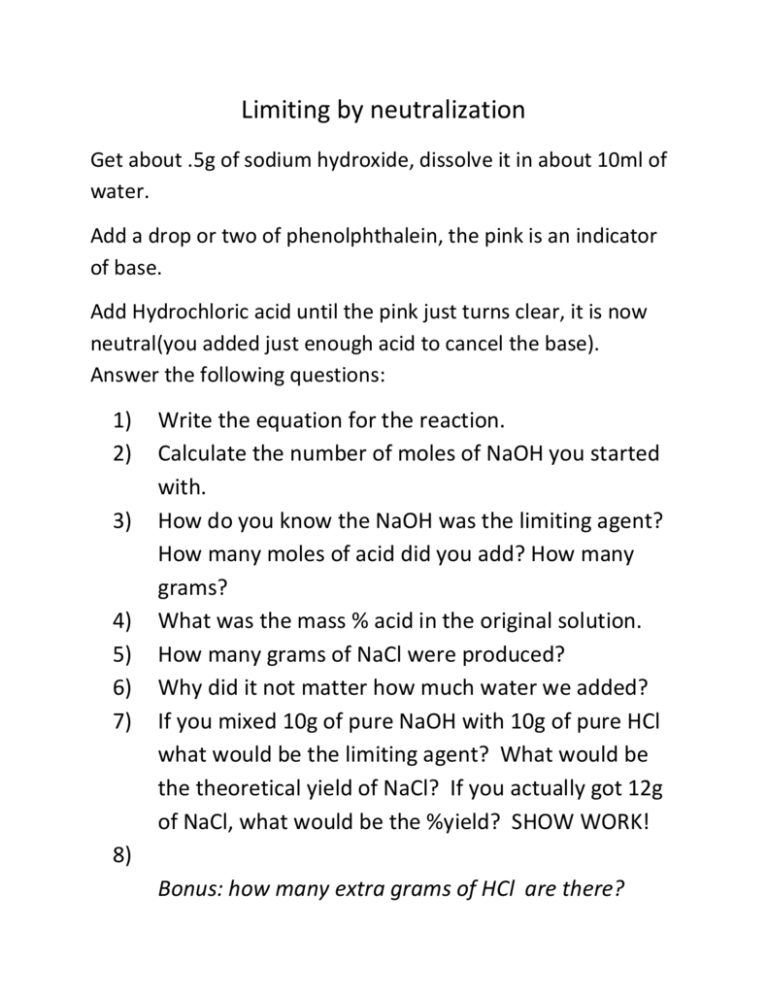 Limiting by neutralization
Get about .5g of sodium hydroxide, dissolve it in about 10ml of
water.
Add a drop or two of phenolphthalein, the pink is an indicator
of base.
Add Hydrochloric acid until the pink just turns clear, it is now
neutral(you added just enough acid to cancel the base).
Answer the following questions:
1)
2)
3)
4)
5)
6)
7)
Write the equation for the reaction.
Calculate the number of moles of NaOH you started
with.
How do you know the NaOH was the limiting agent?
How many moles of acid did you add? How many
grams?
What was the mass % acid in the original solution.
How many grams of NaCl were produced?
Why did it not matter how much water we added?
If you mixed 10g of pure NaOH with 10g of pure HCl
what would be the limiting agent? What would be
the theoretical yield of NaCl? If you actually got 12g
of NaCl, what would be the %yield? SHOW WORK!
8)
Bonus: how many extra grams of HCl are there?