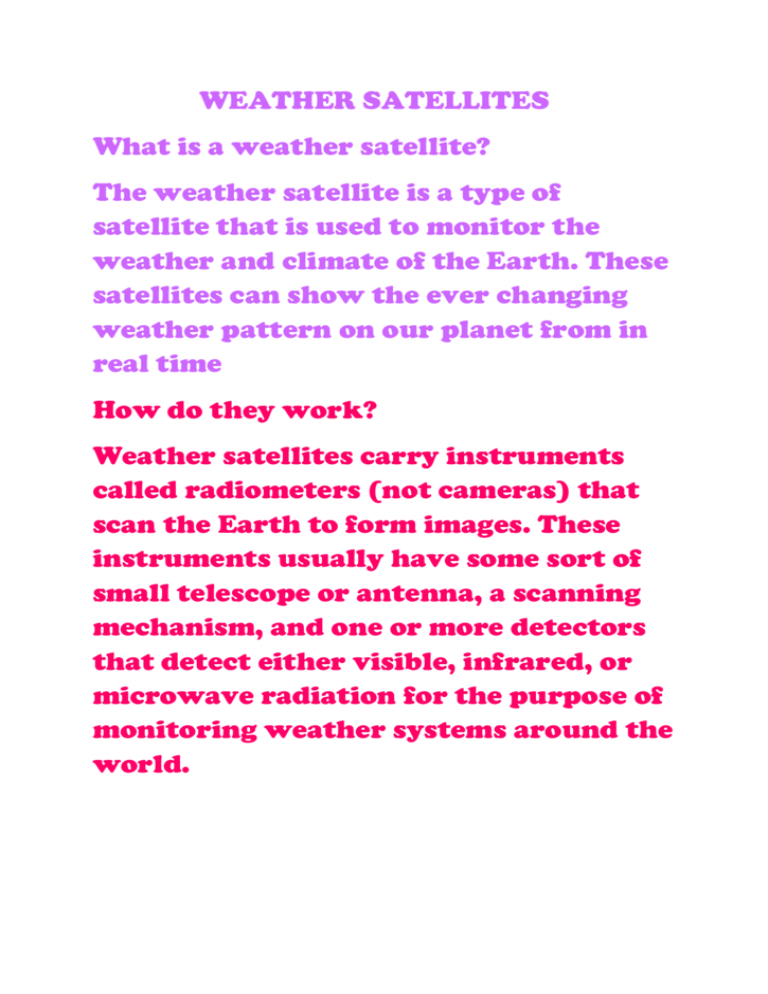 WEATHER SATELLITES
What is a weather satellite?
The weather satellite is a type of
satellite that is used to monitor the
weather and climate of the Earth. These
satellites can show the ever changing
weather pattern on our planet from in
real time
How do they work?
Weather satellites carry instruments
called radiometers (not cameras) that
scan the Earth to form images. These
instruments usually have some sort of
small telescope or antenna, a scanning
mechanism, and one or more detectors
that detect either visible, infrared, or
microwave radiation for the purpose of
monitoring weather systems around the
world.
HOPE YOU ENJOYED!!!!!