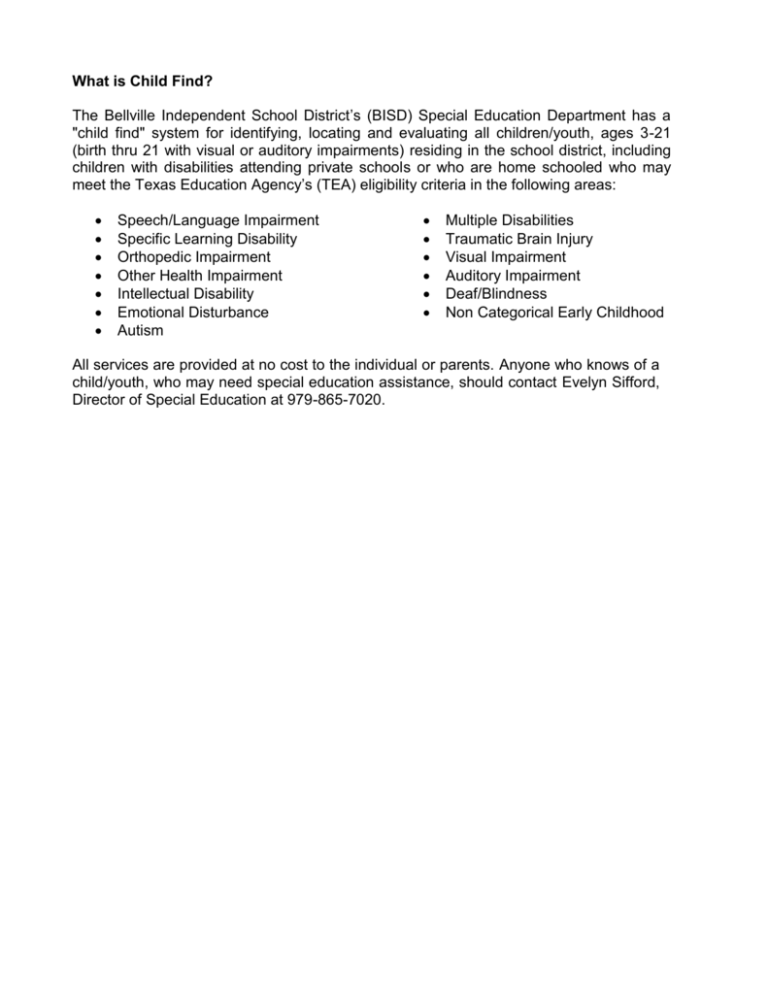 What is Child Find?
The Bellville Independent School District's (BISD) Special Education Department has a
"child find" system for identifying, locating and evaluating all children/youth, ages 3-21
(birth thru 21 with visual or auditory impairments) residing in the school district, including
children with disabilities attending private schools or who are home schooled who may
meet the Texas Education Agency's (TEA) eligibility criteria in the following areas:







Speech/Language Impairment
Specific Learning Disability
Orthopedic Impairment
Other Health Impairment
Intellectual Disability
Emotional Disturbance
Autism






Multiple Disabilities
Traumatic Brain Injury
Visual Impairment
Auditory Impairment
Deaf/Blindness
Non Categorical Early Childhood
All services are provided at no cost to the individual or parents. Anyone who knows of a
child/youth, who may need special education assistance, should contact Evelyn Sifford,
Director of Special Education at 979-865-7020.