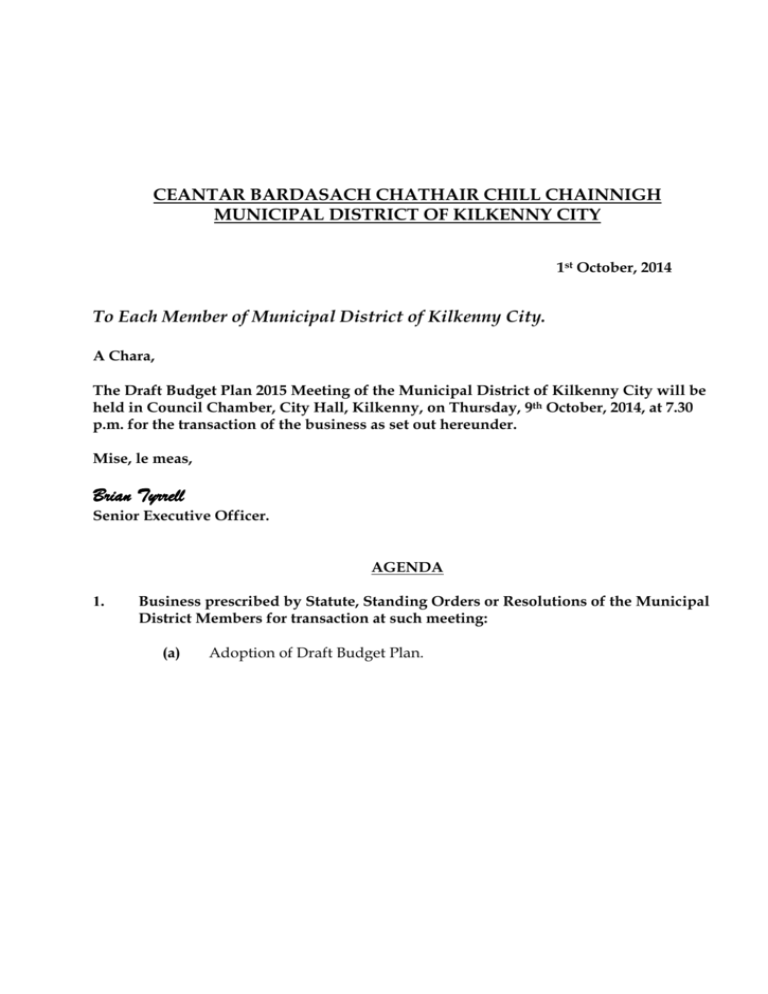 CEANTAR BARDASACH CHATHAIR CHILL CHAINNIGH
MUNICIPAL DISTRICT OF KILKENNY CITY
1st October, 2014
To Each Member of Municipal District of Kilkenny City.
A Chara,
The Draft Budget Plan 2015 Meeting of the Municipal District of Kilkenny City will be
held in Council Chamber, City Hall, Kilkenny, on Thursday, 9th October, 2014, at 7.30
p.m. for the transaction of the business as set out hereunder.
Mise, le meas,
Brian Tyrrell
Senior Executive Officer.
AGENDA
1.
Business prescribed by Statute, Standing Orders or Resolutions of the Municipal
District Members for transaction at such meeting:
(a)
Adoption of Draft Budget Plan.