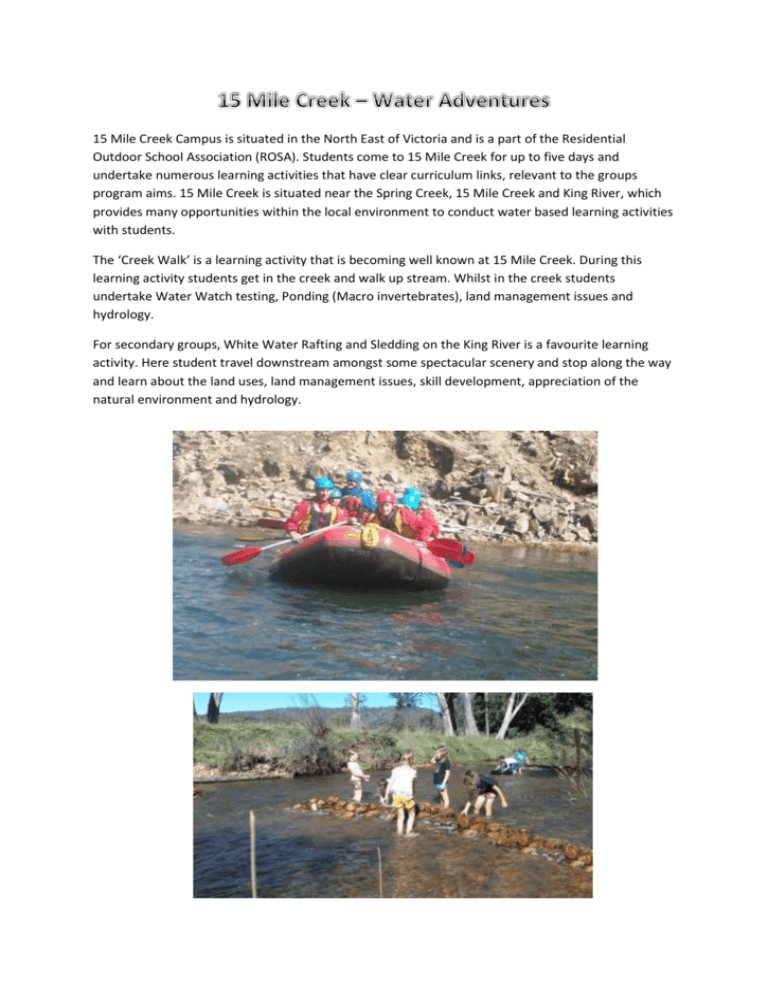 15 Mile Creek Campus is situated in the North East of Victoria and is a part of the Residential
Outdoor School Association (ROSA). Students come to 15 Mile Creek for up to five days and
undertake numerous learning activities that have clear curriculum links, relevant to the groups
program aims. 15 Mile Creek is situated near the Spring Creek, 15 Mile Creek and King River, which
provides many opportunities within the local environment to conduct water based learning activities
with students.
The 'Creek Walk' is a learning activity that is becoming well known at 15 Mile Creek. During this
learning activity students get in the creek and walk up stream. Whilst in the creek students
undertake Water Watch testing, Ponding (Macro invertebrates), land management issues and
hydrology.
For secondary groups, White Water Rafting and Sledding on the King River is a favourite learning
activity. Here student travel downstream amongst some spectacular scenery and stop along the way
and learn about the land uses, land management issues, skill development, appreciation of the
natural environment and hydrology.